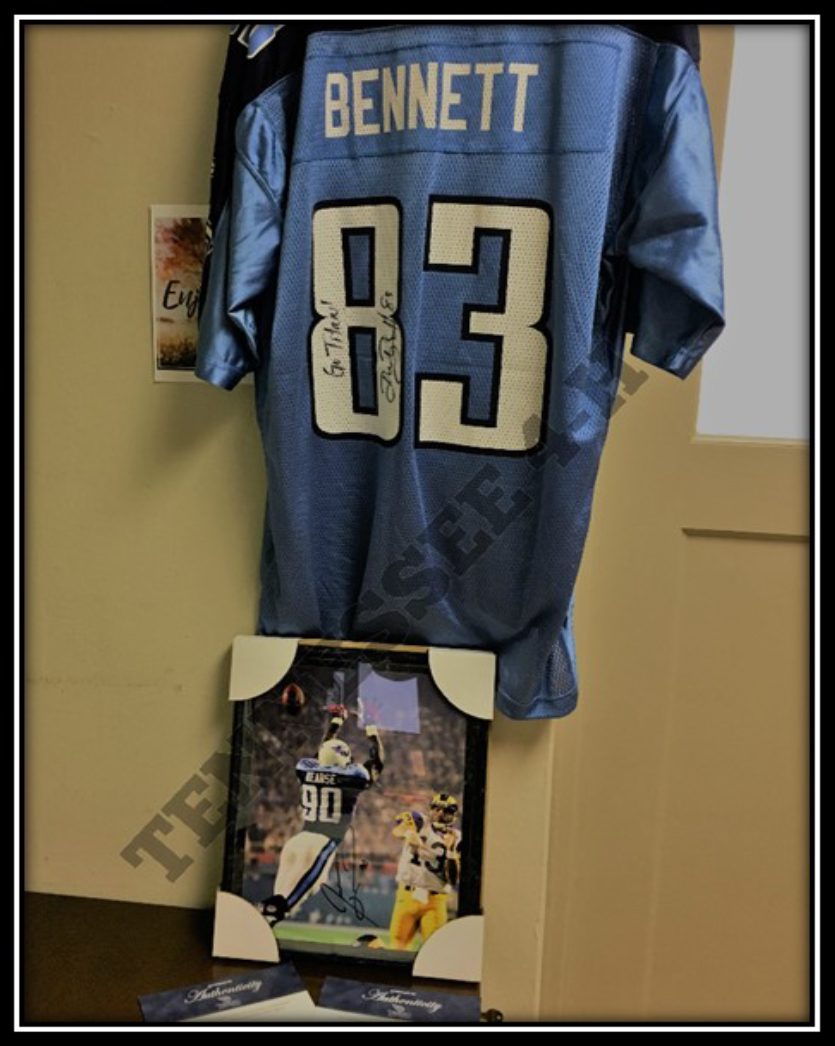 Shelby Brawner, Extension Assistant/Grant Manager
ATTENTION ALL TITAN'S FANS! ATTENTION ALL INDIVIDUALS WITH FAMILY AND FRIENDS WHO LOVE THE TITANS!
Friday, November 17, 2017 Tennessee 4-H will be auctioning a signed, Titan's jersey and a signed, framed print. The jersey is signed by Drew Bennett, former Titan's wide receiver, and the print is signed by Jevon Kearse, former Titan's defensive end.
**This will be two separate auctions. One for the jersey and one for the print.**
The auction will take place on our Tennessee 4- H Facebook page. A photo will be posted of each item, and bidders will post their bids in the comments.
The auction will begin on Friday, November 17 at 9:00:00 a.m. EST and end Monday, November 20 at 11:59:59 p.m. EST. (Bids placed at 12:00:00 a.m. or later will not count.)
BIDS WILL START AT $1.00.
Bids will be increased by at least $1.00 increments (NO $0.25, $0.50, etc. increments will count).
The money raised from these auctions will go into the Collegiate 4-H Scholarship fund, which provides a scholarship to an individual who has a strong 4-H background, plans to attend the University of Tennessee Knoxville, and preference is given to those wanting to pursue a degree in Agriculture.
BE SURE TO TELL ALL YOUR FRIENDS!!!