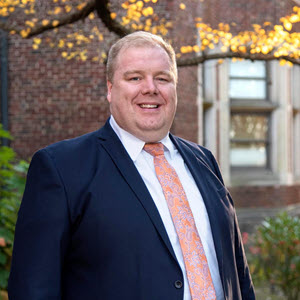 Justin Crowe, Director and State 4-H Program Leader
You all know that, as the temperatures warm up and spring is officially upon us, it means several things. It means that families are getting outside more and spending time together. It means that people are enjoying recreational activities like kayaking and shooting sports, activities that they might not normally do in the wintertime. And it also means that Justin Crowe's large array of sweater vests must be put up until the fall. Although it may be a sad time for my closet, it's a wonderful time to enjoy the great outdoors.
 
As spring has sprung, I hope you've been thinking about kayaking, all the 4-H shooting sports events, the outdoor recreation activities as well as summer 4-H camp which will literally be here before we know it.  I hope that means that you will be taking some time away from the office or school and spending time with those you love. My hope for you this spring is that you can take time to enjoy the beauty of our state by getting out into the great outdoors with your friends and family.

Spring is a wonderful time in our beautiful state and means time for friends, family, and fun. I hope that each of you gets to experience all three this season.

Thank you for all that you do.