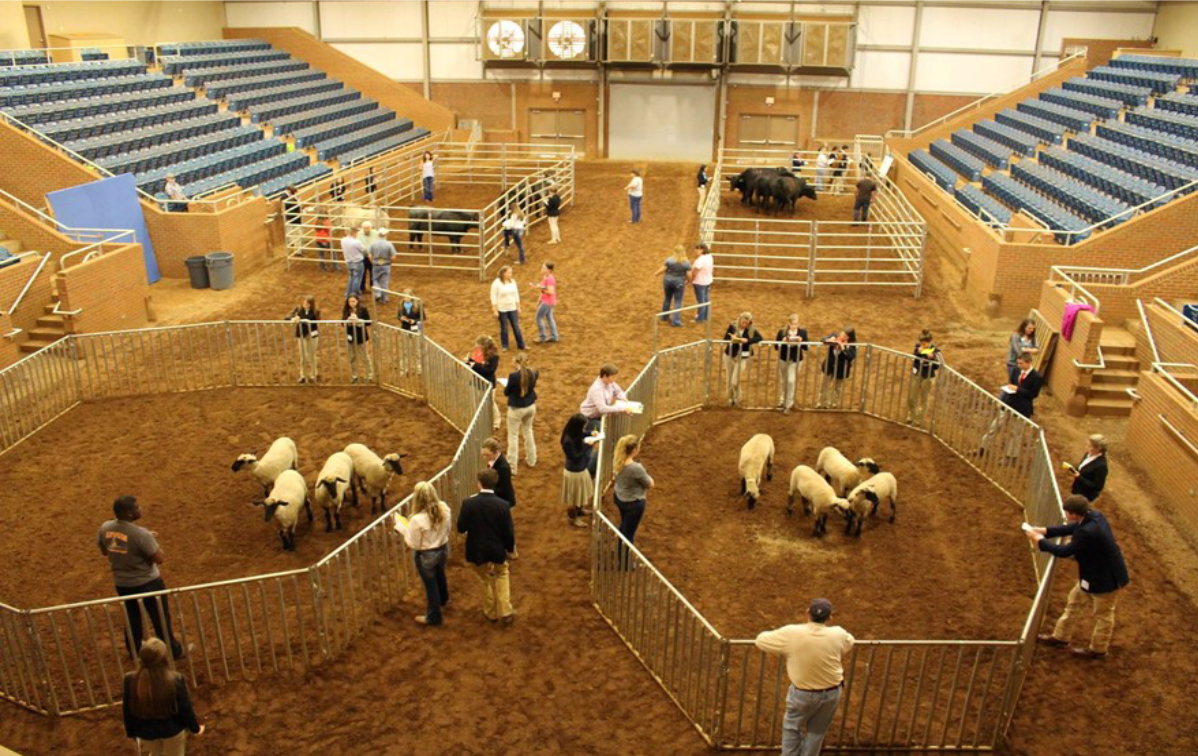 Claudia Baney, Extension Specialist
The State 4-H Livestock Judging competition was held Tuesday, June 6 at the University of Tennessee, Knoxville. Teams from across the state judged cattle, sheep and hog classes.
The Fentress County team of Rachel Bennett, Macy Waters, and Mckinley Waters came away with top honors and will represent Tennessee at the National 4-H Livestock Judging Contest, November 2017, in Louisville, Kentucky. The team is coached by agent John Gunter.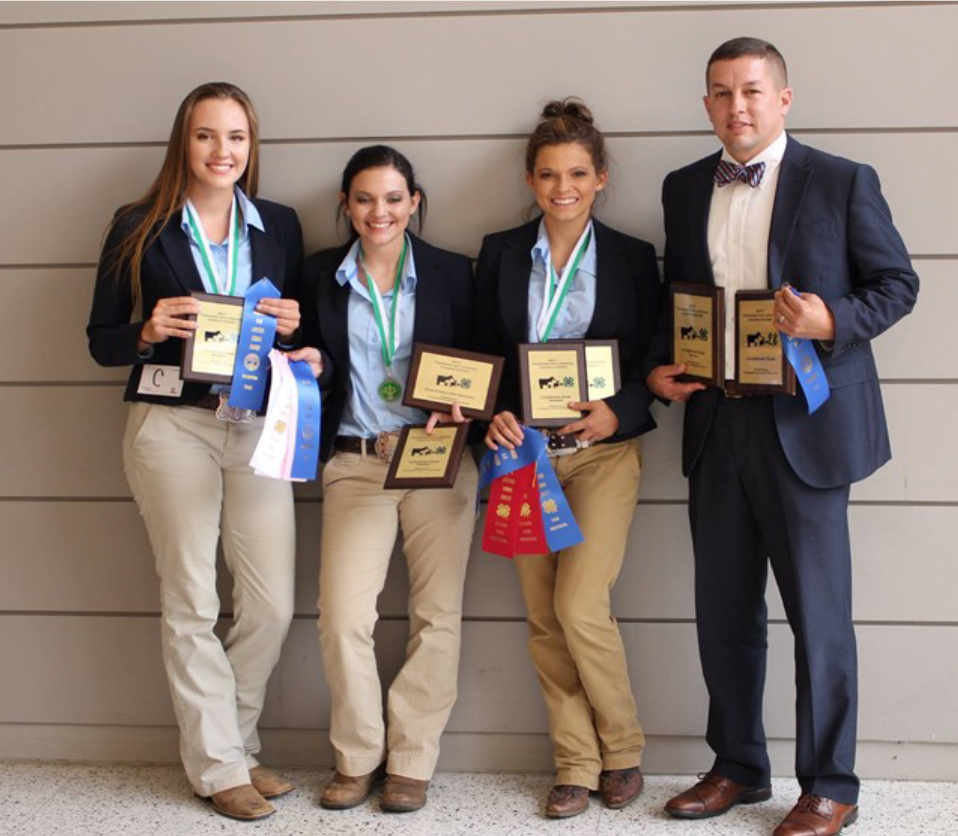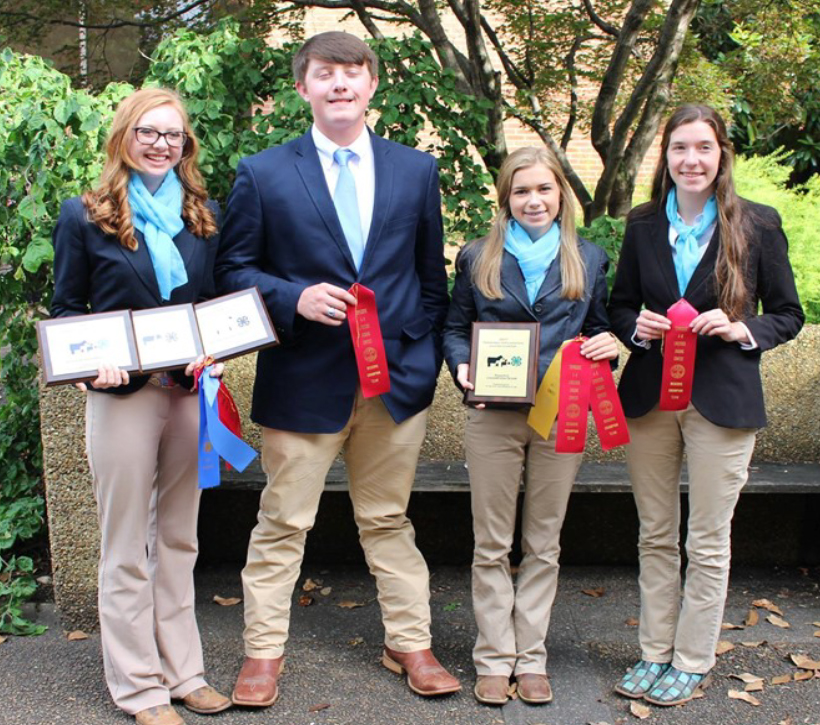 Lincoln County team consisting of Kendall Martin, Nathan Simmons, Olivia Hughes, and Juliann Fears was reserve champion team. Lincoln County is coached by agent Dan Owen.
Sponsors of the contest include: Tennessee Farmer's Cooperative, Tennessee Cattlemen's Association, Tennessee Pork Producers Association, Tennessee Sheep Producers Association, Merial, UT Block and Bridle and The University of Tennessee Department of Animal Science.
Thank you to all of our animal providers, Smoky Mountain Farm, Doug Venable, Joe Hall Club Lambs, Shanks Genetics, East Tennessee Research and Teaching Center, and the UT Animal Science Department.
A special thank you to Mr. Zach Bartenslager, Dr. Jason Smith, Dr. David Kirkpatrick, Mrs. Jessy Shanks and Mr. Nate Long for officiating the classes along with all the student volunteers, agents, coaches and staff who made the contest possible.
Results for the contests are as follows:
Livestock Judging (Team Results)
Fentress County, 1,717 points
Lincoln County, 1,715 points
Henry County, Team A, 1,711 points
Rutherford County, 1,665 points
Hamblen County, 1,664 points
Sumner County, 1,648 points
Bedford County, 1,636 points
Washington County, 1,592 points
Henry County B Team, 1,521 points
Livestock Judging Overall High Individual
McKinley Waters, Fentress, 596 points
Kendall Martin, Lincoln, 590 points
Jessica Hickerson, Rutherford, 586 points
Katie Schultz, Henry, 579 points
Macy Waters, Fentress, 579 points
Livestock Judging Individual Species Awards
Beef – Katie Schultz, Henry County
Sheep – Kendall Martin, Lincoln County
Swine – Kendall Martin, Lincoln County
Reasons – Katie Schultz, Henry County