Dwight Loveday, Associate Professor
The State 4-H Meats Judging competition was held Tuesday, June 6 at the University of Tennessee, Knoxville. Participants qualify to compete at the state level by first participating in a regional competition. Teams from across the state judged wholesale and retail cuts of meat, identified cuts of meat as to species, gave name and type of cuts and recommended method of cooking.
The Lincoln County A team comprised of: Nic Bradley, Alex Moore, Jana Owen and Ella Pollock, came away with top honors and will represent Tennessee at the National 4-H Meats Judging Con- test, October 16-17, 2018, in Manhattan Kansas. The team is coached by Dan Owen.
Sponsors of the contest are Tennessee Farmer's Cooperative, Tennessee Livestock Producers, Lower Middle Tennessee Cattlemans Association, TN Sheep Producers Association, the Hardeson- Melton Meat Science Endowment and TAE4-HW.
Thank you to our meat providers: Tyson and Benton's Smokey Mountain Country Ham.
A special thank you to Matt Crisp, Darrell Ailshie, Melinda Perkins, Stacy Foy and Dr. Dwight Loveday for officiating the contest, along with all the agents, coaches and staff who made the contest possible.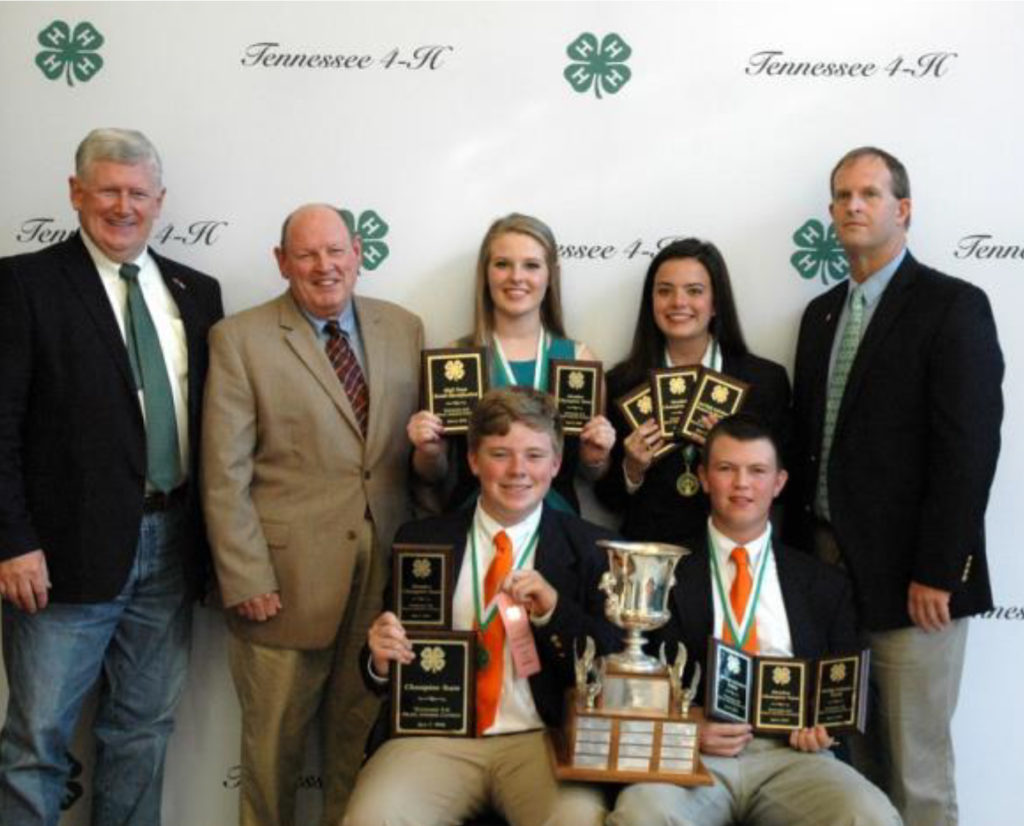 Results for the contests are as follows:
Meats Judging (Top Four Teams):
Lincoln County
Weakley County
Bedford County
Macon County
Meat Judging Overall High Individual:
Kari Beth Wood, Weakley County
Branden York, Bedford County
Alex Moore, Lincoln County
Meat Judging Individual Awards:
Judging:         Doug Brown, Weakley County
Retail ID:      Kari Beth Wood, Weakley County Reasons &
Questions:    Doug Brown, Weakley County