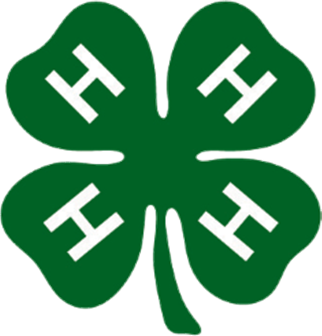 Lori Gallimore, Extension Specialist
Sixty-five outstanding Tennessee 4-H'ers were named as state project winners on Tues- day night at the annual Tennessee 4-H Roundup Awards Banquet. These winners were selected from 200-plus competitors who completed both portfolios and interview in their respective project areas.
Level I winners (grades 9 and 10) took home Horizon award and $500 college scholarships.
Level II winners (grade 11 and 12) received silver bowls, college scholarships and a trip to National 4-H Congress.
All project winners were awarded with the Ieula Lee medallion.
AG LEADERSHIP:
Lindsey Parsley, Rutherford County
BEEF
Level I:  Jana Owen, Lincoln County
Level II:  Heath Quick, Shelby County
CLOTHING AND TEXTILES
Level II: Marian Anderson, Coffee County and Kyla Rae, Weakley County
COMMUNICATIONS/PUBLIC SPEAKING
Level I:  Sorrell Martin, Lincoln County
Level II:  Caelan Paul, Monroe County
COMPANION ANIMALS
Level I:  Joshua Wade, Bedford County and Tramelo Bingham, Madison County
Level II:  Jacob Wade, Bedford County and Ethan Harville, Fentress County
COMPUTERS AND TECHNOLOGY
Level I:  Dylan Smith, Crockett County
Level II:  Elizabeth Sutphin, Unicoi County
CONSUMER EDUCATION/ECONOMICS
Level I:  Carson Bland, Shelby County and Hannah Freeland, Knox County
Level II:  Landon Spivey, Warren County and Jacob Butler, Henderson County
DAIRY
Level I:  John Ryan Scarlett, Jefferson County
Level II:  Ashley Bell, Weakley County
ENGINEERING AND SAFETY SCIENCE
Level I:  Jason Garrett, Picket County and Will Rhea, Weakley County
Level II:  Blake Waldron, Warren County
ENTOMOLOGY/BEEKEEPING
Level I:  Benjamin Fisk Lincoln County
Level II:  Jon Osterhaus, Bedford County
FCS LEADERSHIP
Katelyn Wilson, Crockett County
FOOD SCIENCE
Level I:  Lindsey Hedrick, Sevier County and Mia Selvidge, Loudon County
Level II:  Amanda Huggins, Unicoi County and Trinity Peoples, Madison County
FORESTRY, WILDLIFE AND FISHERIES
Level I:   Brianna Saylor, Knox County and Jason Benson, Rutherford County
Level II:   Emily Welte, Putnam County and Ian Terrell, Williamson County
GOAT
Level I:  Kate Neal, Dyer County
Level II:  Gabbi Martin, Hamblen County
HORSE
Level I:  JoBeth Scarlett, Jefferson County
Level II:  Emma Graf, Jefferson County
HORTICULTURE AND GARDEN
Level I:  Olivia Browning, Sevier County and Alison Davis, Weakley County
Level II:  Ronny Thompson, Madison County and Caitlin Mitchell, Henderson County
LINE AND DESIGN
Level I:  Jordan Bowling, Anderson County Tabitha Jenkins, Wilson County
Level II:   Sydnee Kalinisan, Crockett County Emily Qualls, Madison County
NUTRITION, HEALTH AND FITNESS
Level I:  Maria Hudson, Knox County and Maddie Ashburn, Marion County
Level II:  Abigail Ferguson, Claiborne County and Kathryn Fellhoelter, Loudon County
PERFORMING ARTS/RECREATION
Level I:  Caroline Brooks, Warren County
Level II:  Timothy Martin, Bedford County
PERSONAL DEVELOPMENT
Level I:   Austin Parker, Sumner County
Level II:  Hannah Reeves, Greene County
PHOTOGRAPHY
Level I:  Isaac Brown, Polk County
Level II:   Amber Jones, Robertson County
PLANT SCIENCE
Level I:   Nic Bradley, Lincoln County
Level II:   Grant Hitchcock, Warren County
POULTRY
Level I:  Abby Parker, Bedford County
Level II:  Jessica Benson, Rutherford County
SHEEP
Level I:  Karley Warner, White County
Level II:  Kari Beth Woods, Weakley County
SWINE
Level I:  Mason Allen, Dyer County
Level II:  Abigayle Bartholomew, Henderson County
VETERINARY SCIENCE
Level I:  Emily Nave, Rutherford County
Level II:  Amber Thornton, Sumner County