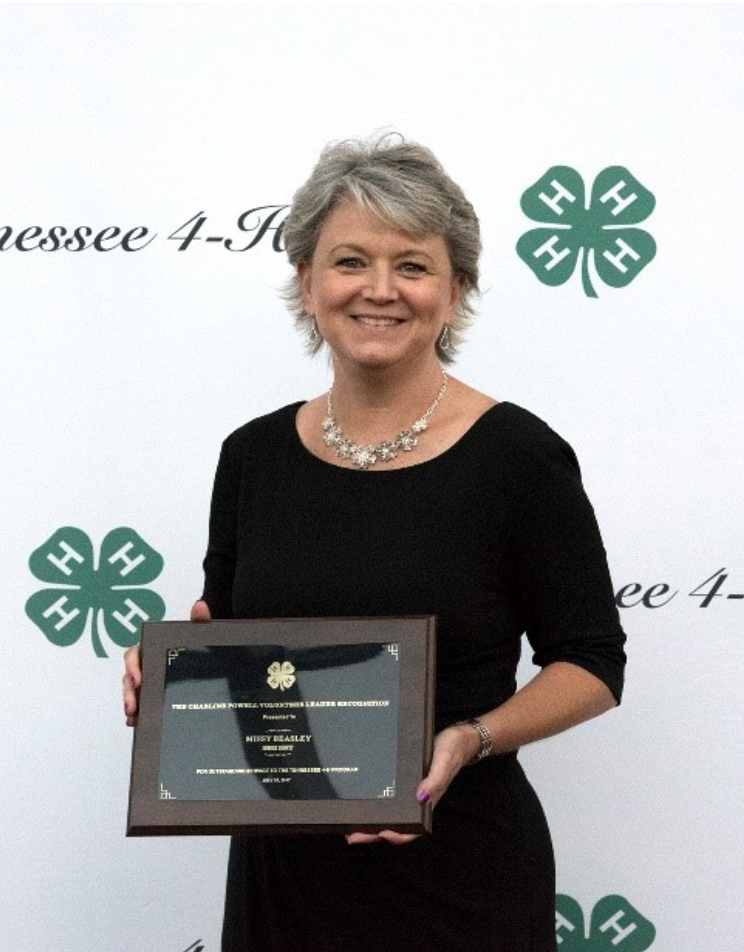 Carmen G. Burgos, Extension Specialist
The state winner in the adult volunteer leader recognition program for 2017 is Missy Beasley from Sumner County. The award includes a trip to National 4-H Congress in Atlanta and the Charlene Hamilton Powell memorial plaque sponsored by Dr. and Mrs. Kenneth Kant.
Missy has served as a volunteer leader for 13 years. She works with youth in a variety of projects and events with her main focus being on youth involved in companion animal, citizenship and personal development projects. Congratulations to both Missy and the Sumner County UT Extension staff!