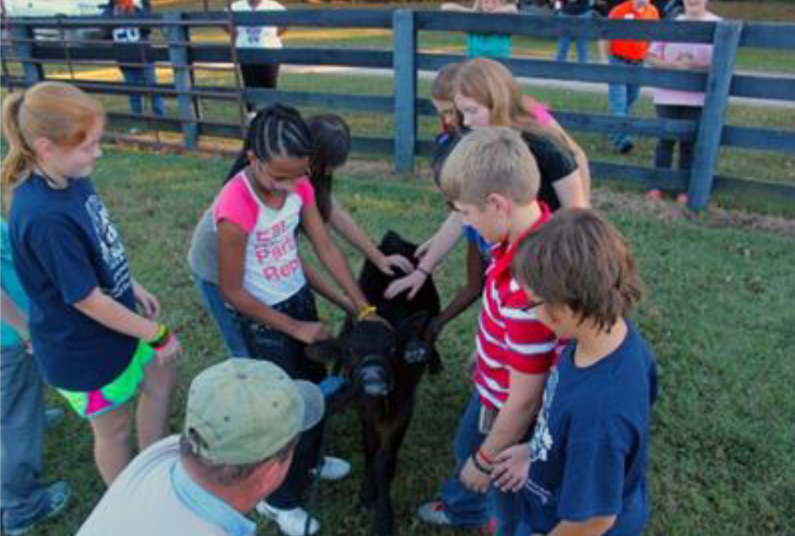 Dr. Richard Clark
Summer is a busy time for the Tennessee 4-H program with camps, conferences, shows, and judging competitions. June is packed with fun educational programs and opportunities for 4-H members to demonstrate their knowledge and skill.
On Tuesday of this week, the UT Knoxville campus hosted the Livestock and Meats Judging contest.   Teams for across the state competed in a variety of judging activities in multiple animal species and in judging retail cuts of meats. Pictures and results of this competition can be found further in this newsletter.
The summer 4-H camping season is in full swing at our camps. Thus far our camping enrollment is up from last year. Several of the camps are operating near capacity. Many thanks to our Extension staff for their recruitment efforts. Full camps keep our camp fees at lower levels and increase our efficiency of operation.
Jr. High Academic Conference begins next week on the Knoxville campus. Our Jr. High 4-H members will get a preview of college life and have the opportunity to interact with college professors during hands-on educational sessions. It is a highlight for many of our members as it is often their first trip to the UT cam- pus.
The 3rd week in June is busy with the Tennessee 4-H Horse Championships in Shelbyville. Our 4-H horse project has a large enrollment and this educational activity and show provides an opportunity for our youth to showcase their knowledge and skill. I want to express my thanks to the University of Tennessee Animal Science Department. The faculty and staff in Animal Sciences take the lead on this event and assure a smooth running educational program and show.
The last week in June highlights our very successful Electric Camp. This long running program is championed by Dr. Mike Buschermohle, Interim Assistant Dean, Agriculture, Natural Resources and Community Economic Development and Daniel Sarver, Extension 4-H Specialist. It is an exciting week on learning about energy and hands-on activities with electrical cooperative volunteers that truly make this event a  real world experience.