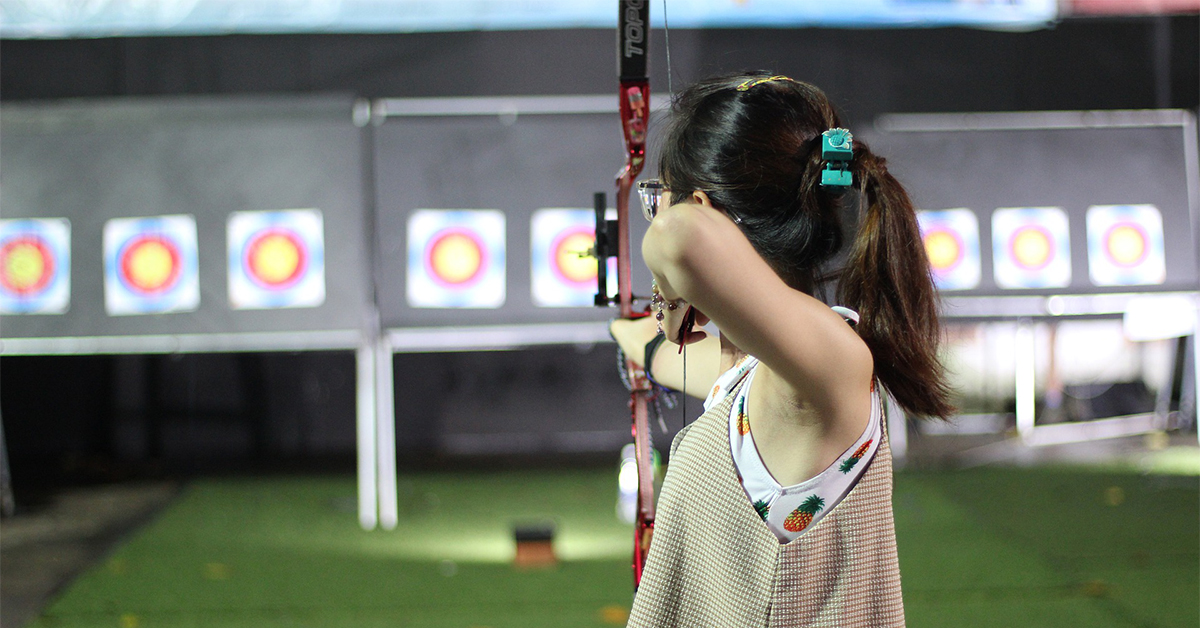 Daniel Sarver, Extension Specialist
9 Tennessee 4-H members competed in the National 4-H Shooting Sports Championships as a member of the Tennessee State 4-H Team. The national competition was held on June 24 – 29, 2018 in Grand Island, NE.  Aaron Spurling, Extension Agent from Rhea County, led the Tennessee 4-H delegation. Other coaches were Mark Swaw, Volunteer, Dickson County; Merry Naramore, Volunteer, Macon County; and Shannon Rea, Volunteer, Weakley County. For a picture of the delegation, please visit our 4-H website.
Tennessee 4-H youth competed in the disciplines of Air Rifle, Compound Archery, Recurve Archery, and Shotgun. Over 675 youth from 37 states participated in this National 4-H event.
Donors, sponsors and supporters for the 4-H Shooting Sports National Championships include: Vista Outdoor- Federal Ammunition, Champions Traps & Targets, Bushnell, RCBS, Savage Arms; Larry & Brenda Potterfield-Founders & Owners of Midway USA, National Shooting Sports Foundation, Hodgdon Powder Co., Hornady Mfg., National Wild Turkey Federation, CZ-USA, Whitetails Unlimited, Archery Advocates Association, and the Civilian Marksmanship Program.
All of the results can be found on the 4-H Shooting Sports National Championships website.
The members and adult coaches of the team are:
| First | Last | County | Discipline | Role |
| --- | --- | --- | --- | --- |
| Mark | Swaw | Dickson | Air Rifle | Coach |
| Kendal | Penick | Weakley | Air Rifle | Competitor |
| Morgan | Smith | Dickson | Air Rifle | Competitor |
| Aaron | Swaw | Dickson | Air Rifle | Competitor |
| Aaron | Spurling | Rhea | Compound Archery | Coach and State Coor. |
| Coleman | Hamilton | Rhea | Compound Archery | Competitor |
| Riley | Swafford | Rhea | Compound Archery | Competitor |
| River | Swafford | Rhea | Compound Archery | Competitor |
| Merry | Naramore | Macon | Recurve Archery | Coach |
| Amber | Naramore | Macon | Recurve Archery | Competitor |
| Shannon | Rea | Weakley | Shotgun | Coach |
| Caleb | Clayton | Maury | Shotgun | Competitor |
| Will | Rea | Weakley | Shotgun | Competitor |