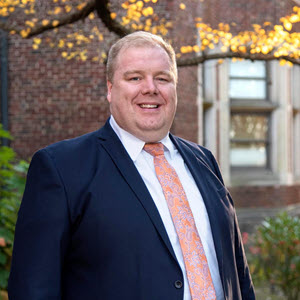 Justin Crowe, Director and State 4-H Program Leader
Seventy-six years is a long time. For many, that's almost a lifetime but for others, it's just the beginning. And that's what I believe we have in Tennessee 4-H Congress. For seventy-six years, this event has been inspiring young people to take action in their local communities to help improve their counties, cities, and their communities. 
 
For others, it's been able to open doors to help them think about their role in the civic process. Perhaps even training some, and we know it has, to become legislators like our own Governor Bill Lee.

Tennessee 4-H Congress is an important event!

It helps people learn responsibility, leadership, and citizenship and also helps prepare them for the next steps in their journey. Perhaps that's sitting on a city council or becoming more involved as a citizen. Regardless of the path, we've had the opportunity to work with tens of thousands of young people who are now better prepared for life because of their experience at Tennessee 4-H Congress. 

This week has been nothing short of amazing. The young people have been so engaged, the legislators we visited on Monday were sincere and interested in what the young people had going on, and as always our volunteers and staff are second to none.

Thanks to each of you for promoting this event for our young people and keeping them involved in the 4-H program.