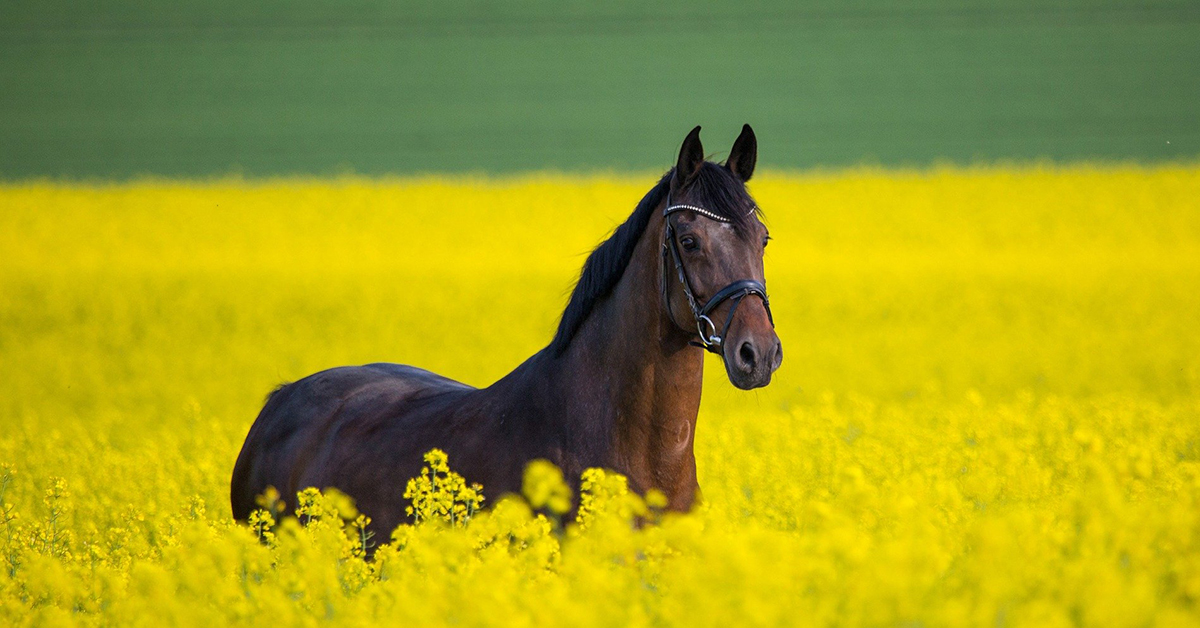 Jennie L. Ivey, Assistant Professor; Extension Equine Specialist
Tennessee 4-H was well represented last weekend at the Eastern National 4-H Horse Roundup in Louisville, KY. This national contest is one of the largest equine educational events in the United States and is held in conjunction with the North American International Livestock Expo. A total of 26 states were represented across horse bowl, hippology, horse judging, and communications contests, of which Tennessee 4-H youth placed well both individually and as a team. The University of Tennessee Animal Science Department and Tennessee 4-H are very proud of the youth who competed, and the agents, volunteers, and parents that mentored them along the way.
Tennessee was represented in the horse judging contest by Rutherford County 4-H youth, including Charity Chandler, Olivia Hayes, and Rebecca Grace Stone. The team was coached by Faith Duke. Olivia Hayes earned 4th place and Rebecca Grace Stone earned 9th place individually for conformation classes, and the Tennessee team won 8th place overall. Charity Chandler earned 10th place individually, and the team placed 5th for their evaluation of the performance classes in the contest. The team was 3rd for delivery oral reasons, with strong delivery scores by Olivia Hayes who placed 4th, and Charity Chandler who placed 10th, respectively. Olivia Hayes earned 3rd individual overall, and the team placed 5th overall for their combined efforts across halter, performance and reasons sections of the contest.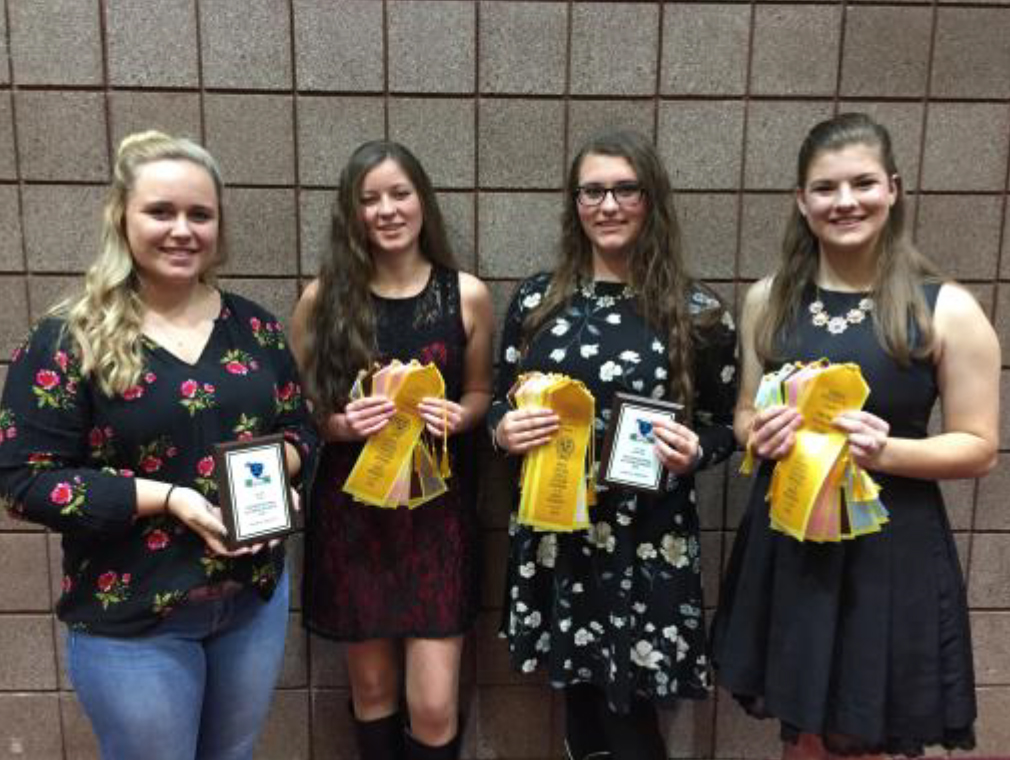 Hippology is an all-around contest where youth complete 5 phases including a written exam, slide identifications, station questions, horse judging, and two team problems. Blount County 4-H youth represented Tennessee well through the efforts of Madeline Parr, Siena Spayner, Rachel Ottinger, McKenzee Petree, and Coach Jennifer Parr. In the written phase, Rachel Ottinger earned 7th place individually, and the combined effort of the team earned them 3rd place. The team also earned 7th place in the stations phase, and 8th place in the judging phase. The team placed 5th in the team problem phase, combining their scores from a prepared and impromptu team problem. Overall, Rachel Ottinger was the 10th highest individual in the contest, and the team took home 4th place for their efforts across all the phases.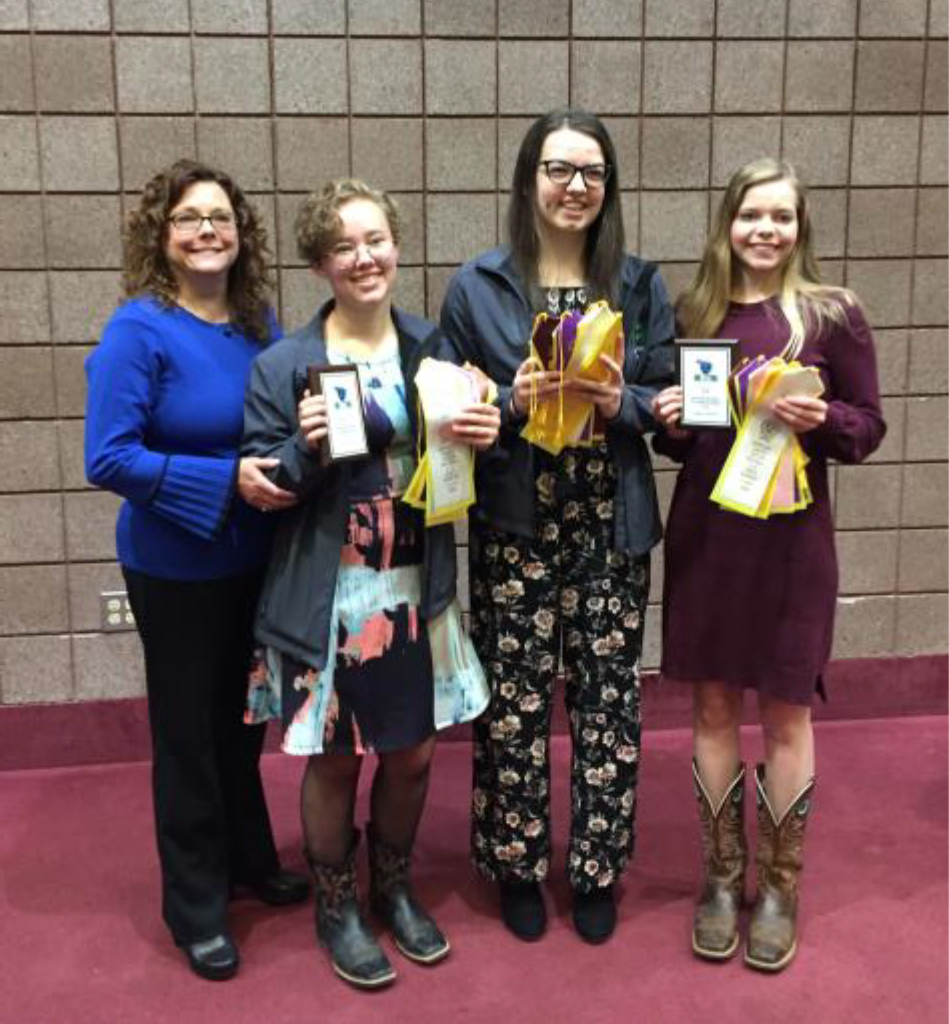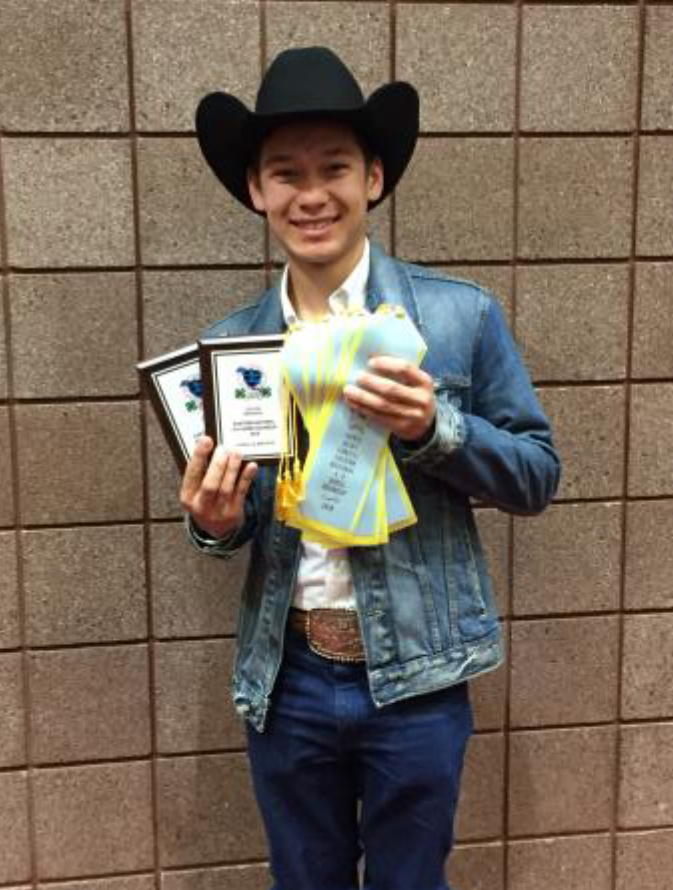 Madison County 4-H Youth including Zach McCarver, Katherine Thierfelder, Taylor Perry, and Hannah Brasher were well prepared for the horse bowl contest. Coached by KaBao McCarver, the team earned 10th place overall, and Taylor Perry earned 10th high individual for points scored during the contest.
Maddie Ashburn and Brandon Bass from Marion County did an excellent job presenting in the team demonstration communications contest. Their talk was titled "Needles, Vaccines, and Injections, OH MY!", and educated the audience about injection types, methods of administration, and other important factors to consider when administering vaccines, drugs, or medications to horses. Coached by Dannie Bradford, the team earned 6th place overall!