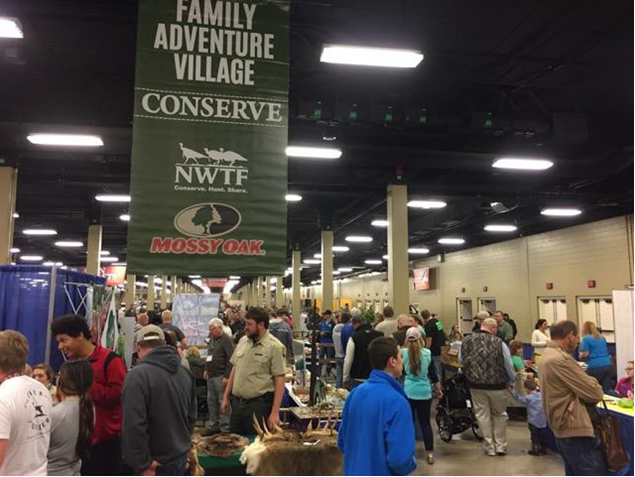 Gaylord in Nashville, February 16-18, 2018
Daniel Sarver, Extension Specialist
Tennessee 4-H has been invited to have a booth at the 42nd annual NWTF Convention and Sport Show, February 16-18, 2018 at the Gaylord Opryland Resort and Convention Center in Nashville, Tennessee. This is the same activity we did last year, with much success. The dates for the 4-H booth will be February 16, 17, and 18.
Teen youth and adults (Extension professionals and volunteers) are encouraged to staff the 4-H Booth at the NWTF National Convention. The booth will be operated by Mississippi and Tennessee 4-H programs. The booth will be in "The Family Adventure Village." We will be a part of youth earn- ing their "Family Adventure Village Passport" patch at the convention. Everyone who helps at the booth will get into the Main Convention Exhibit Hall free. Visit the NWTF Convention website for more information.
Booth workers may sign up for as many shifts as you like. Teen youth are to be chaperoned by a des- ignated adult. Notice that we are requesting 6 people for the booth for every shift. If you have less than six people that want to help, no problem, we can group you with others. Persons need to be available for the entire shift (no partial shifts). The booth will focus on shooting and hunting and will be simple enough for anyone to operate with some simple guidance.
When considering your involvement in this booth, please give some thought to NWTF support in the past, and their potential in the future.
To sign up, please go to the SUPER module.