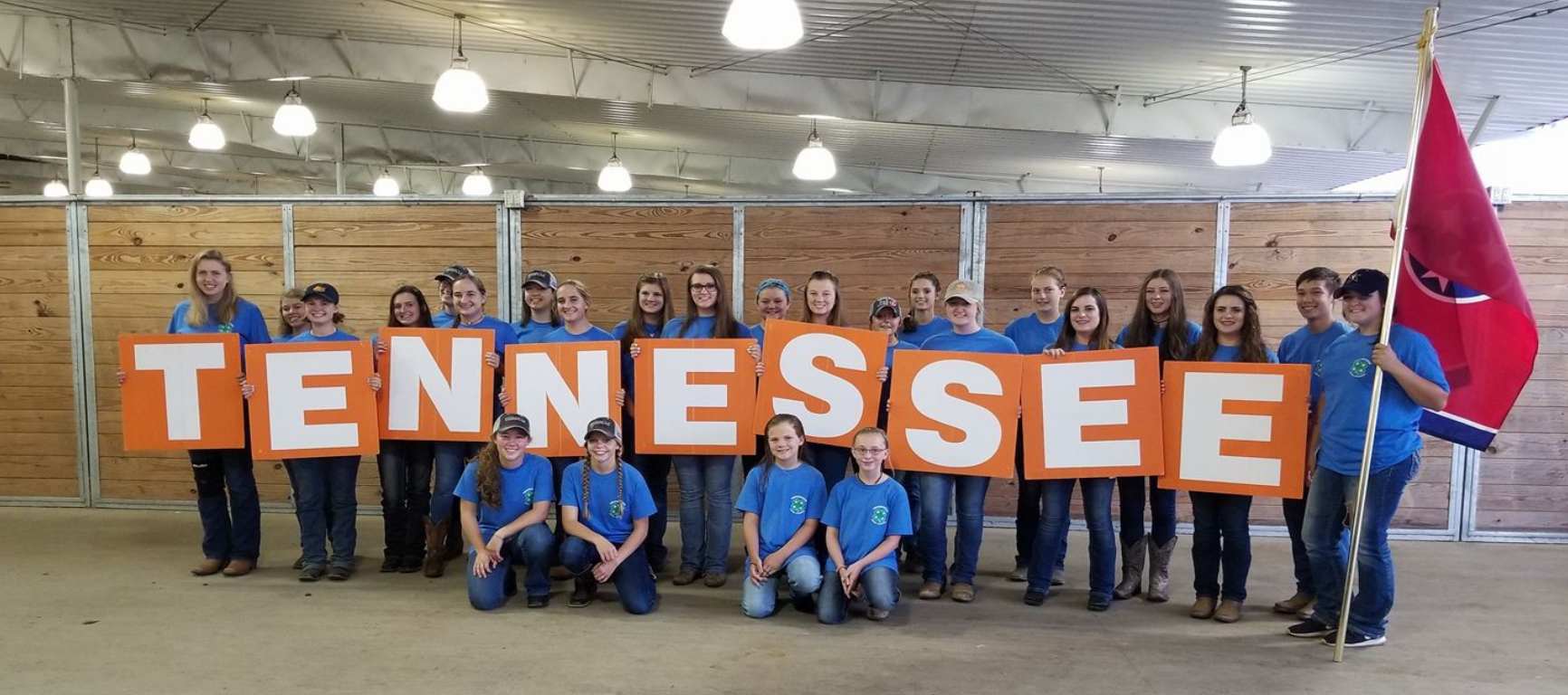 Claudia Baney, Extension Specialist
Thirty-six Tennessee 4-H horse project members recently returned from a successful trip to the 2017 Southern Regional 4-H Horse Championships in Perry, Georgia, Au- gust 2-6. The Southern Regional 4-H Horse Championships is a culmination of the top 4-H horses, riders and educational contest participants from 13 Southern states. Tennessee had 23 horse/rider combinations competing this year. We also had delegates competing in the various educational contests.
The week started off with the educational contests. All of the Tennessee delegates who competed did excellent jobs in public speaking, individual presentation, hippology, horse bowl and horse judging.
Allison Murray from Sullivan County was sixth overall in the individual presentation contest. Abby Wheeler from Gibson County also competed in the public speaking contest.
The Sumner and Rutherford county teams did an excellent job in the horse judging contest. Sumner county's team of Megan Thornton, Amber Thornton, Georgia Smith and Erin Carver placed third overall in the con- test. The team was also second overall in reasons, third overall in performance, and fourth overall in halter. Amber Thornton was third overall individual and placed second in performance and third in reasons. Rutherford County's team of Charity Chandler, Olivia Hayes and Rebecca Grace Stone placed fourth overall and was first overall team in halter. Charity Chandler was high individual in halter followed in third by Rebecca Grace Stone.
The Blount County horse bowl team took third place in a very tough competition. Team members were Rachel Ottinger, Siena Spanyer, Madeline Parr and Jeri McCardel. The Madsion County team of Taylor Perry, Katherine Thierfelder, Abby McCalmon and Zach McCarver placed sixth overall. Taylor Perry was second high individual in the contest.
Hippology teams from Rutherford and Madison counties did a great job in the con- test. The Rutherford County team of Charity Chandler, Anna Moore, Cara Moore, and Rebecca Grace Stone placed third overall, first in team exam/slides and second in team stations. Cara Moore was third high individual followed by Charity Chandler who was fifth overall individual. The Madison County team comprised of Zach McCarver, Abby McCalmon, Taylor Perry and Katherine Thierfilder placed fourth overall. The team was fifth overall in team stations and second overall in team problem. Taylor Perry was fourth overall individual.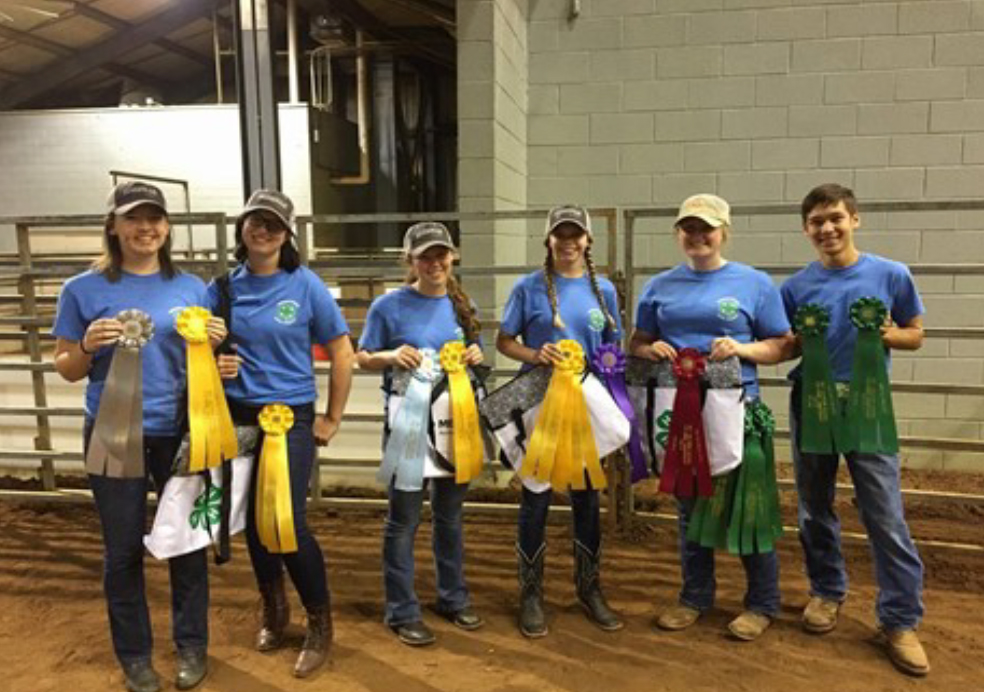 The horse show classes were very competitive with some of the top 4-H horse and rider combinations in the southern region. Many of our riders brought home top 10 ribbons including Zach McCarver (Madison County), Kasey Hines (Franklin County), Taylor Dunagan (Henry County), Callie Thornton (Henry County), Madison Aiosa (Henry County), Jalen Smith (Warren County), Lei-Ane Smith (Clay County), Cami Chamberlin (Franklin County), Haley Porter (Marshall County). Others competing included: Madison Ashe (Henderson County), Madison Franks (Lawrence County, Abby McCalmon (Madison County), Maggie Sims (McMinn County), Rylie Millsaps (Bradley County), Kyra Petty (Bradley County), Alysssa Simons (Carroll County), Jensen Smith (Warren County) and Kailey VandeKamp (Wilson County)
Congratulations to all of our Tennessee delegates! Everyone represented the 4-H horse project with class and excellent sportsmanship throughout the long week of competition. A special thank you to the Aiosa and Thornton families for soliciting sponsorship of goodie buckets for all of our exhibitors and educational contestants. We are looking forward to another successful competition next year in Perry.
For more information on the 4-H Horse Program and complete results for all the events at the 2017 Southern Regional Horse Championships.