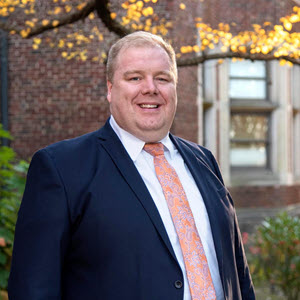 Justin Crowe, Director and State 4-H Program Leader
This past week I had the opportunity to travel the state and visit with stakeholders and others who are interested in advancing 4-H Youth Development. On Wednesday while attending the agriculture industry partners meeting, I heard from several commissioners within the Governor's cabinet. As they all talked about the needs for their department and plans for the future each one of them talked about the workforce and the need to have individuals ready to take on jobs now and in the coming yars. As I listen to each presenter and as I talked to others in the room, it made me think about all the skills that young people have the opportunity to learn through 4-H that help them be well-positioned for the workforce. They acquire and improve verbal,  nonverbal, and written communication skills as they work on portfolios and as they participate in public speaking contests and other types of experiences. They learn agility as they pivot and redirect their focus as needed. Our 4-H'ers are well-positioned to be receptive and responsive to immediate needs. They garner a willingness to learn, problem-solving skills, and teamwork skills. Ethics, which is extremely important—extremely important—in today's society is part of this learning, as are leadership skills, time management, creativity, conflict resolution, and the list goes on and on. Our young people literally check the boxes on each one of these skills that are important to them now and as leaders moving into their careers. So, as I think about the workforce I realize the future is bright.

That was even further clarified for me when I had a chance on Saturday to visit Tennessee 4-H All-Star High Council and I saw leadership from all three regions and the state 4-H All-Stars convening their meeting. These meetings were led by the young people with some advice and direction from the adults but primarily by the youth. Again, these youth are ready, they are positioned well for the workforce, and they are ready to take on these jobs and these roles and responsibilities now. 

Thanks for what you do every single day to help get these young people to this point, molding them, helping them, and encouraging them. It really does take a village.