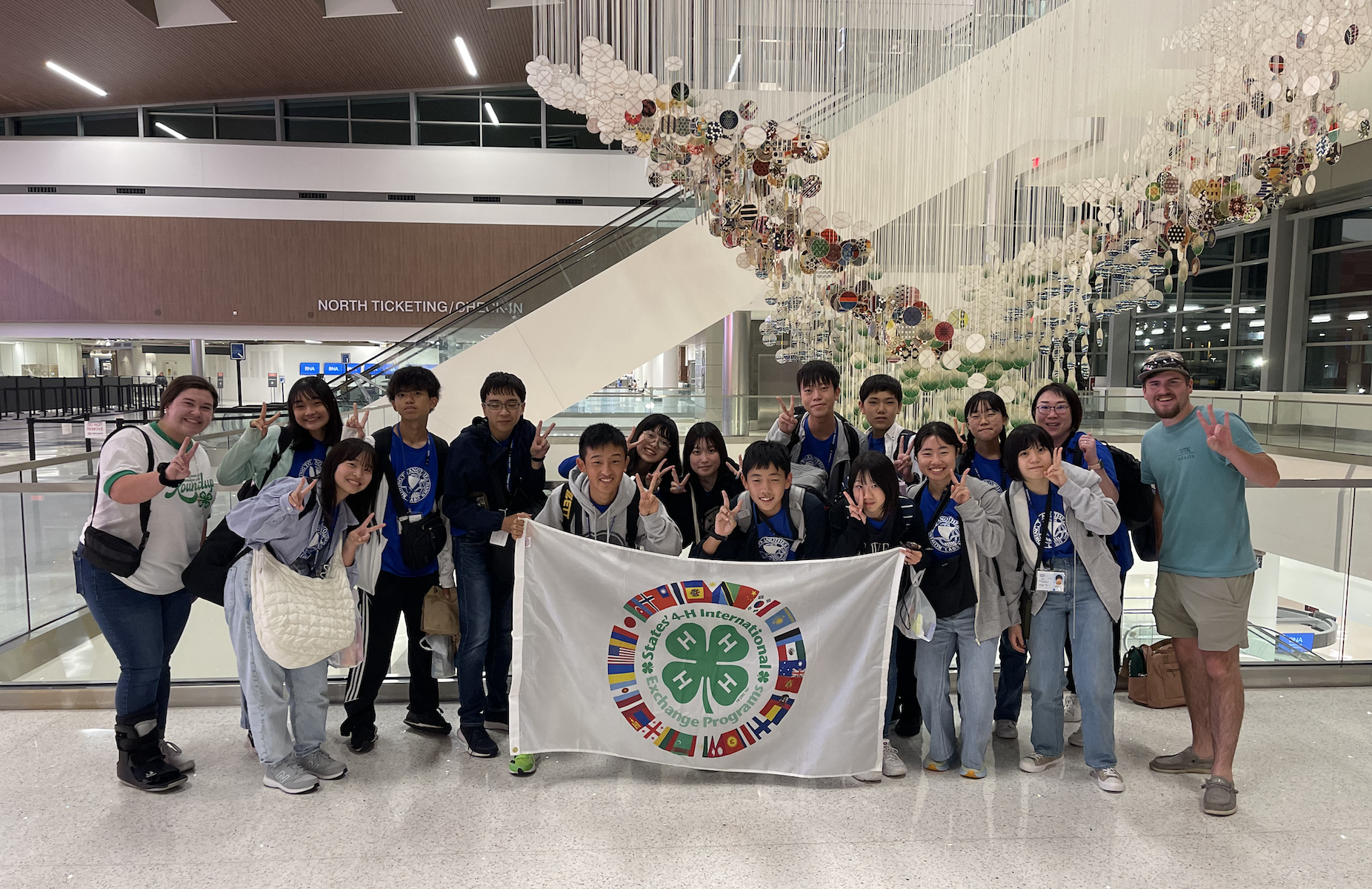 Fourteen youth and one chaperone from Japan visited Tennessee through the Labo International Exchange Program in July and August. (Labo is a youth organization in Japan.) There were host families spread across Tennessee in hopes to show Tennessee and American culture to these youth. "It is normal for Japanese youth to do exchange programs," said Kazue, the chaperone for the students visiting.
These youth had an exciting four weeks, and it was evident at the Farewell event on August 17at the Rutherford County UT Extension Office.
Tennessee 4-H Youth who were involved have memories that they will cherish forever. Comments from the families mentioned while telling everyone in the room about their experiences included:
"He was such a blessing."
"We have gained a new best friend but a new part of our family."
"I am just going to miss her so much."
"She is the absolute sweetest person I have met in my entire life…"
Throughout their time here, families took their Japanese visitors to places like Dollywood, personal family vacations, grocery store trips, and day-to-day chores and activities. Each family had their own experience and was thankful for the opportunity to participate in this experience.
Host families were:
Turner Family
Smith Family
Del Valle Family
Studebaker Family
Marchant Family
Sanders Family
Geminn Family
Croft Family
Diaz Family
Tindell Family
Pillion Family
Bledsoe Family
Marrero-Bettencourt Family
Parker Family
Cunningham Family
Looney Family
State 4-H specialists made their last day in Tennessee an adventure. They visited the Tennessee State Fair, ate dinner at Whataburger and attended the farewell event. At the fair, they had the opportunity to experience a tractor ride, tour the 4-H and FFA building, and ride a couple rides.
This program happens each year. If you are interested in getting involved in the Japanese Exchange Program, please contact Jamie Harris.