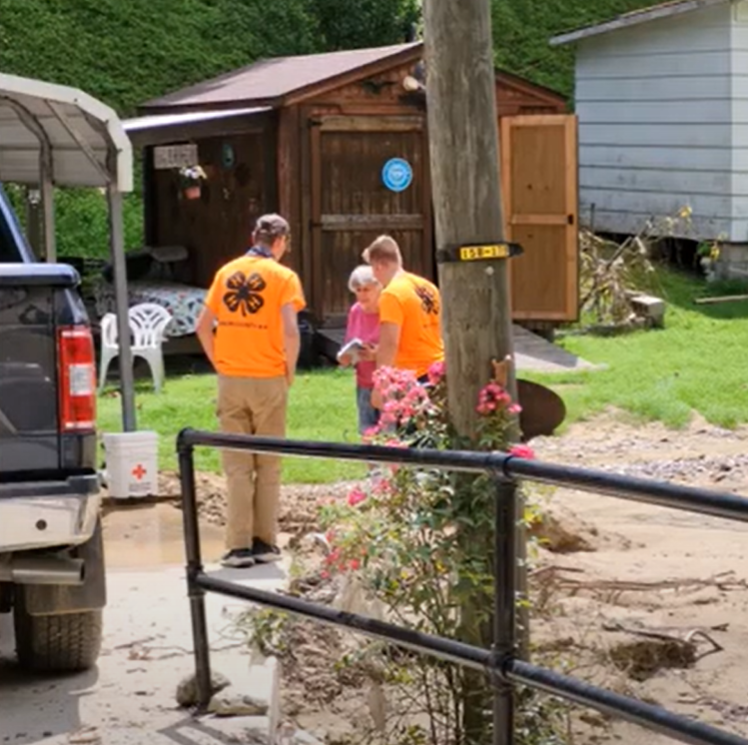 Shannon DeWitt, Union County Extension Agent, and County Director
Justin Crowe, Director, and State 4-H Program Leader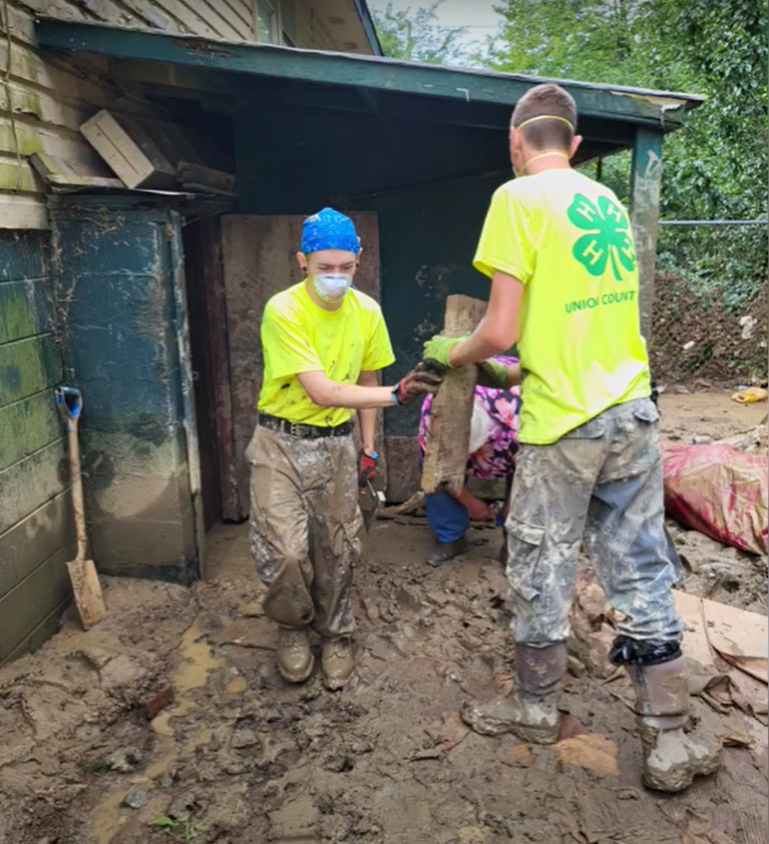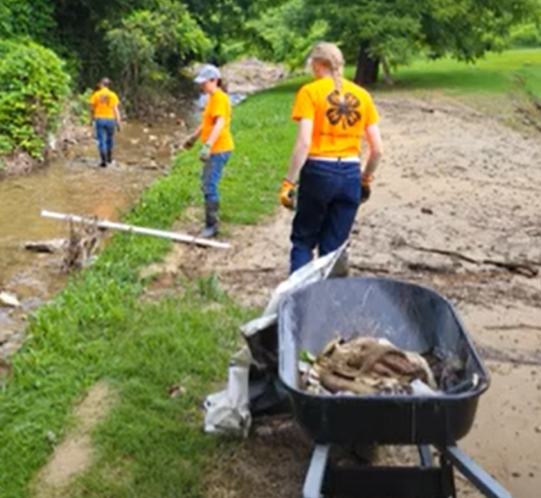 In the late July days of 2022, Eastern Kentucky experienced several days of heavy rain which caused inundated rivers to overflow and devasting flash floods. It is estimated that 14-16 inches of rain fell over five days. A Tennessee 4-H Alumni and 4-H Vol State inductee was among the survivors in Knott County Kentucky. This natural disaster immediately impacted 4-H members and volunteers in Union County. Union County's own, Sarah Morgan, was not the only survivor. There were many survivors who all needed help. We leaped into action within days of the floods. We contacted our community and fellow 4-H members as we prepared to travel and help. We gathered necessities and traveled to help with the clean up efforts to homes and properties. Organizer Elizabeth Tindell stated, "I wanted to help and I wanted our youth to learn by doing, which is the 4-H motto."

A caravan of vehicles departed for Kentucky on Sunday August 14th. Elizabeth Tindell, Bill Morgan, Debbie Morgan, and Pam Helton lead a crew 4-H members including Courtney Carter, Travis Hanna, Elijah Helton, Samuel Helton, Jeremiah Tindell, Jonathan Tindell, Gracie Tindell, and Meradeth Whitley. The journey was documented in a video.

"Although it was very sad to see so many people's lives affected by the flood, it was encouraging to see their resilience and a privilege to help in a small way, said 4-H member Merdaeth Whitley. Our group worked for three days working to shovel out nine houses that had completely flooded. We slept on the floor and showered at a Church over three days. Each day, we drove between three counties to help clean up efforts. It would have been possible to keep driving, but our hearts would not allow us. We carried mud with shovels and wheelbarrows from homes and basements. The devastation was unbelievable. The exhaustion felt each evening was worth the feeling of gratitude from the people we helped. People broke down in tears of joy and appreciation. "We were helping others, which is what we are supposed to do. We are our brother's keeper," said Elijah Helton.

Group leader Elizabeth Tindell noted, "The flooding caused septic tanks and outhouses to leak, producing unspeakable conditions. Our youth never once complained. They worked as long and as hard as they could every moment." In fact, 4-H member Travis Hanna shared, "meeting people who lost so much and being able to help was such a rewarding experience." The youth saw their work as a blessing to others as Jeremiah Tindell quoted, "I enjoyed serving and helping others who weren't able to help themselves with the damage to their homes."

Because of the support of our community, nearly $3,000 in gift cards were provided to victims. Union County collected $2,325 in cash donations and hundreds of needed items. See the attachment for the items we collected to donate from Union County. The time committed was as financially valuable as the gratitude given by Kentuckians. The value of a volunteer hours is $29.95 (Independent Sector, 2022). Combing 4-H Members and Adult Volunteers hours of work, there was over $17,000 in economic impact made to Kentucky by volunteering time.