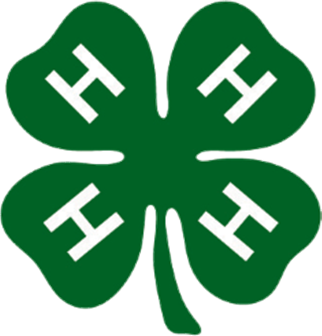 Jennifer Richards, Assistant Professor
4-H Agents, I invite you to join me for Youth Day at the FCS Professional Development Conference on August 8 (8:30 CT) at the Hilton Nashville Airport as we explore community connections for workforce prep.
New 4-H Lesson Plans
The following lesson plans are now available online for your in-school clubs:
 Let's Be Supportive: Choosing a Side and Supporting It
Written by Wendy York and James Swart
Intermediate Level
Having an opinion is one thing, but being able to support that opinion with reason over emotion is another. In this lesson, students are allowed to explore this process in a controlled environment where they are free to make mistakes and learn from their mistakes.
Name That Character Trait: Analyzing Literary Characters to Determine Traits
Written by Wendy York and James Swart
Intermediate Level
When authors create characters, they take great care in naming them. There is much more to the name of a character than just what we call them; the name in many ways describes them. This lesson explores the traits that help make characters in literature come alive.
The Food We Eat: Understanding Food Chains and Food Webs
Written by Tonya Bain
Beginner Level
This lesson introduces students to the concept of food webs and food chains. Students explore producers, first-, second-, and third-level consumers and the roles those organisms play in an environment. Students also learn how all these organisms fit together to form a food web made up of smaller food chains.
Math Is Sweet: Chocolate Fractions
Written by Aaron Spurling
Beginner Level
This lesson includes a hands-on demonstration of fractions with chocolate blocks. Students will group, add and subtract fractions with the manipulatives.
Nobody Trashes Tennessee: Litter Solutions
Written by Alexis Hall
Beginner Level
Students will brainstorm situations where people might litter and then learn about solutions to prevent litter. They will then use the send-a-problem technique to apply creative design strategies to real-world litter prevention scenarios.
Coupon Clipping: Saving Money with Math by Using Decimals
Written by Aaron Spurling and Alexis Hall
Beginner Level
This lesson gives real-life applications for adding and subtracting decimals and using mental math. In this lesson, students will group, add and subtract monetary decimals. Feel free to contact Jennifer Richards with any questions.