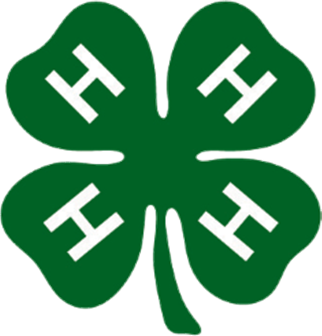 Please mark your calendars for the 78th annual UT Block & Bridle Roundup to be held Saturday, March 4th, 2017, in the Brehm Animal Science Arena on the Agriculture Cam- pus at the University of Tennessee, Knoxville.
The Block & Bridle Club has a busy day planned for 4-H and FFA members from across the region in the Brehm Arena! The day will begin with Check-In from 7:30-8:30 a.m. with the livestock clinic beginning at 9:00 a.m. Lunch will be at approximately 11:15 a.m. with the contest to follow. Reasons will be given at the conclusion of the Livestock Judging Contest.
Special Note: Due to lack of participation in the Meats and Dairy Judging Clinics and Contests we will not be offering those this year.
Parking: Please park in S65/66 behind the Veterinary School or CFN1 directly in front of Brehm Animal Science.
Divisions for Livestock Judging will be as follows:
Junior: 4-5th grades
Junior High: 6th-8th grades (junior high members will give one set of oral reasons)
Senior: 9-12th grades (senior members will give two sets of oral reasons)
Oral Reasons: Junior High students will give one set of oral reasons in the Livestock Judging Contest, and Senior High students will give two sets of oral reasons in the Livestock Judging Contest.
Please follow the link below for registration via Google Docs. Contact Jessy Shanks if you have trouble with this system. Early registration is $10 per student and this includes lunch for the day. Extra lunches need to be purchased on your registration form for parents, agents, siblings etc. These are $6 per person and must be purchased in advance to ensure you get a meal. Please make checks payable to UT Block & Bridle Club, you can pay on site March 4th via check (preferred), cash or debit/credit card (additional fee for SQUARE).
Registration via Google Sheets                                                                   
To simplify everything we ask that registration be completed by Friday, February 24th at midnight. If you register past this date you will be charged late registration of $15 per student. Registration will be completely closed at midnight on Wednesday, March 1st. There will be no registration the day of the event.
If you register a team we expect you to bring them or notify Jessy Shanks and let her know they will not be attending. Otherwise an invoice will be sent to your school/county to cover charges for lunch/registration materials that have to be prepared in advance.
Please watch our Facebook page for up to date information!
If you have questions, comments, or concerns please call Jessy at 865-974-4160 or email Jessy Shanks. Please forward this email to others who might be interested!
78th Annual Block & Bridle Roundup Schedule of Events
March 4th, 2017
Brehm Animal Science Building
Registration 7:30-8:30 am
Livestock Judging Clinic – 9:00-11: am
Lunch – 11:15 am
Packet Pickup – 12:00 noon
Livestock Judging Contest – 12:30 pm
Awards – 30 min after oral reasons
Collegiate showmanship 6:00 pm
UT Animal Science