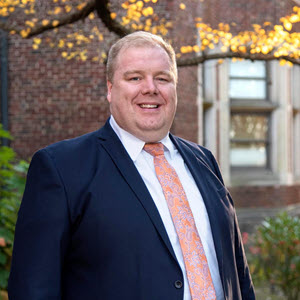 Justin Crowe, Director and State 4-H Program Leader
I had a wonderful time this weekend at three different state level events: the Tennessee 4-H Volunteer Jam led by Daniel Sarver, the 4-H Alumni & Friends Reunion that was led by Christie Henderson, and the State 4-H Council meeting led by Jamie Harris. There were lots of other staff that were involved in making this happen and I appreciate each one of them.

Each one of these events was wonderful and I had a chance to see volunteers in action teaching seminars, alumni from as far back as the 1950's that were engaged and reminiscing about their 4-H experiences, and a group of high school youth who are committed to making the best better in our Tennessee 4-H program. All in all, it was a wonderful weekend.

But probably the most impactful thing happened to me on my drive home to Knoxville I stopped in Cookeville and as I was checking out at this particular store, this lady saw that I had on a 4-H polo and she asked me if I worked with 4-H and if I knew a lot of the youth. I told her "Yes, I have the best job in the world working with 4-H." Long story short, she told me her daughter was an active 4-H'er in a neighboring county. She also shared that her daughter loved 4-H, and another 4-H'er had gotten her excited about the program. She asked if I, as the state 4-H leader, would be willing to call her daughter and encourage her to continue to be active in 4-H. Well, of course, I jumped at the opportunity. I called the young lady and talked with her on the phone, and I just asked her how she enjoyed 4-H. What she said to me will probably stick with me for the rest of my life. She said "I love 4-H! It gives me so many opportunities that I don't get at school." We do this for the many young people like the one I talked to on the telephone who has had an outstanding experience in 4-H.

4-H is a calling and an opportunity to serve others, to help young people grow and be successful, and to make a difference in the lives of each other. No matter how busy we get in our work, we should never forget that each 4-H member is significant and important. I enjoyed talking with that young lady, and you know I told her that if she never needed anything to please follow up with me. I wanted to hear her story and see her grow in the organization.

Thanks for what you do every day to give each one of our Tennessee 4-H members opportunities. What you do is important and it makes a difference. Have a great week everybody!