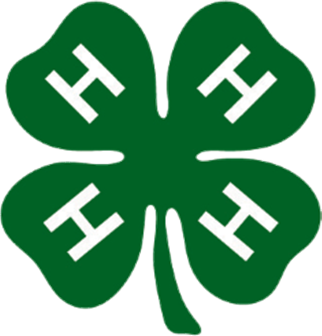 Dr. Richard Clark
A large part of successful 4-H programs, are the youth themselves, especially when they take part in all that 4-H has to offer! Youth who participate only minimally in 4-H, such as attending a few meetings in order to show at the county fair one time, will be impacted differently than a member who is active for many years in a 4-H program that meets regularly with enrichment activities, such as community service and youth leadership. Research is clear that program participation alone does not necessarily lead to developmental outcomes. Participation– or just showing up for a program—is only the first step! If 4-H is to have its greatest impact, youth need to engage fully with many aspects of the program.
There are three dimensions of youth program participation that are reflective of youth engagement:
Intensity, or the amount of time a youth spends engaged with a program;
Duration, which reflects the history of attendance, such as the number of years in a program;
Breadth, which reflects the variety of activities and opportunities in which a youth participates while in the program. Taken together, measures of intensity, duration, and breadth provide a more nuanced and meaningful way to assess youth engagement in a program.
4-H offers many ways for youth to become engaged, from local 4-H clubs, to county-level events, 4-H camps, teen teaching opportunities, and leadership programs. 4-H members can also participate in statewide events, like Academic Conference, Tennessee 4-H Congress, and Roundup. 4-H offers enriching national level programs such as National 4-H Congress and National 4-H Conference.
Encourage your 4-H member to experience, intensity, duration, and breadth in order to make the biggest impact.