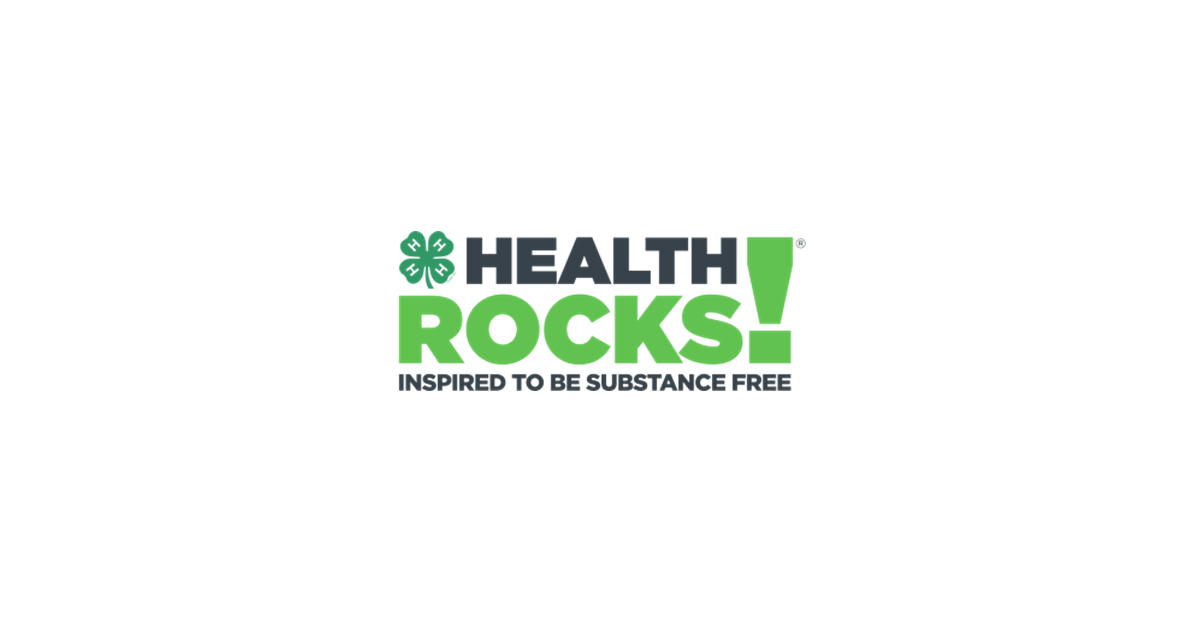 Shelby Brawner, Extension Specialist
Congratulations to the following counties for being selected to receive the 4-H Health Rocks! grant for the 2020-2021 program year. 4-H Health Rocks! is a program based on decision-making and appropriate health knowledge with its beginning level curriculum targeted at youth ages 8 to 12, and intermediate level targeted at youth ages 12 to 14. This experiential education program is facilitated by teen/adult leadership teams to help youth learn key messages and skills such as critical thinking, how to manage stress and peer pressure, how to communicate effectively, and how to critically analyze media messages. Special emphasis is placed on drug, alcohol, and tobacco use prevention.
The program also includes components that bring youth and adults together as partners in developing community strategies preparing young people to make healthy choices. Developing life skills, such as communicating with others, dealing with stress, and critical thinking, help youth develop internal strength to resist risky behaviors. Health Rocks! is designed and implemented on the belief that prevention programs that incorporate experiential learning, life skill development, and decision-making will truly reduce tobacco and drug use in our young people.
Once again, congratulations to these recipients:
Blount County, Amy Berger
Bradley County, Lynne Middleton
Clyde Austin 4-H Center, Scottie Fillers
Clyde York 4-H Center, Lacy Harnage
Coffee County, Michelle Matthews
Crockett County, Tonya Bain
Davidson County, Andy Lantz
Dyer County, Becky Willis
Hardin County, Sondra Ganus-Thorne
Lauderdale County, Mary Stiles
Lewis County, Shelly Ray
Madison County, Kane Reeves
Moore County, Brenda Hannah
Pickett County, Amanda Woody
Ridley 4-H Center, Terri Quillin
Tipton County, Brigitte Passman
Union County, Alyshia Victoria