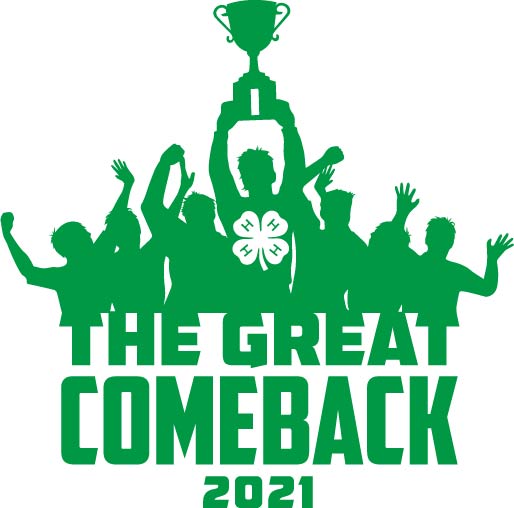 Justin Crowe, Director and State 4-H Program Leader
The new logo is here!!
I am pleased to share the 4-H logo/theme with you all. Sometime back, you all were given the theme for the year: The Great Comeback. Now, we have the official logo to go along with that. Of course, it can be used with social media, will be the 4-H Congress theme, etc. Use it as you like!
The idea behind it, which was developed by our state 4-H council, is that we will "Come Back" from the challenges associated with 2020. We can be optimistic that this theme will hold true!
The files have been loaded to the Marketing Toolkit for Counties on the SharePoint site. Agents and staff will have access to the logo at this link:
https://liveutk.sharepoint.com/sites/UTIA/MT/SitePages/Marketing-Toolkit-Logos.aspx