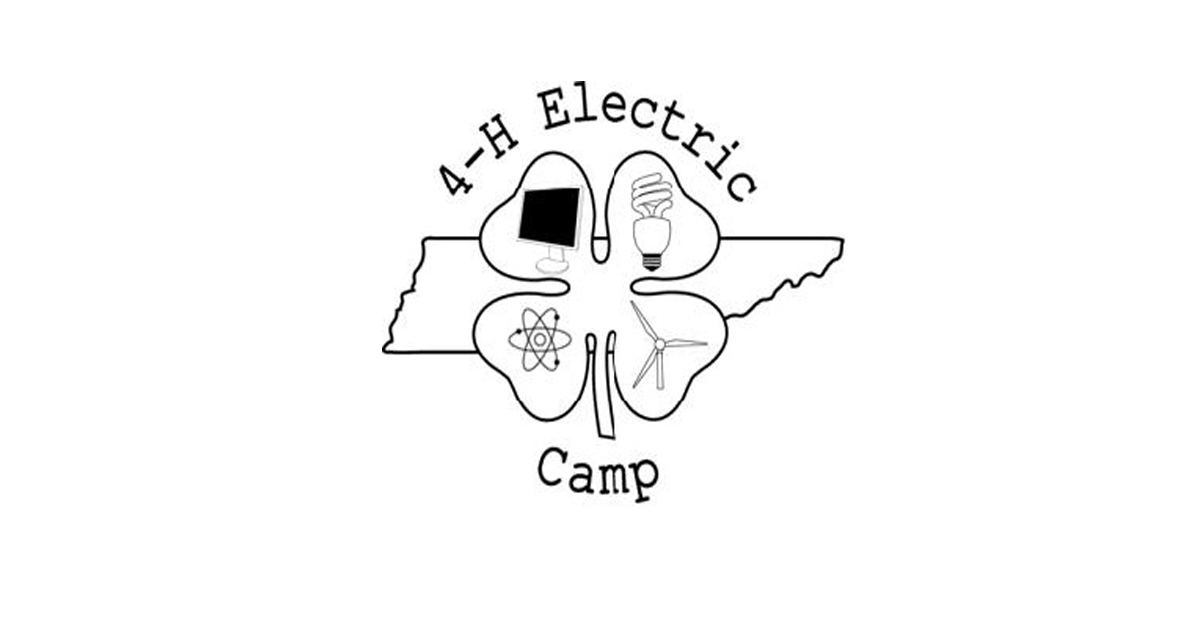 Daniel Collins, Extension Specialist
4-H Electric Camp is a fun-filled, rewarding adventure in electricity. This year, there will be four regional camps where 4-H members will learn what electricity is and how it works.
4-H members will work with electrical specialists from across the state in four learning centers: robotics, drones, electric motors and a virtual reality challenge. They will also have the chance to meet other 4-H'ers from across Tennessee and explore careers in energy, electricity, and basic sciences. It's an electrifying experience! 
Camp Dates and Sites
June 14th – Clyde York 4-H Center
June 16th – Clyde Austin 4-H Center
June 29th – WTREC
July 1st – William Ridley 4-H Center
Learning Stations
Station 1 – Robotics: Robots were once only seen in science fiction movies; however, today, robots are used to do many jobs in manufacturing facilities and even around your home. In this activity, you will learn how to program a basic robot to accomplish simple tasks.
Station 2 – Drones: Drones have various purposes, such as filming a wildlife video, capturing aerial shots of crops or landscapes, or capturing stunning photos and videos. This learning center will teach you about the different types of drones, the current regulations to fly drones safely and allow you to take the controls and pilot a micro-drone.
Station 3 – Electric Motors: Motors convert electricity into practical work. You will learn in this activity the different parts of an electric motor and how electromagnetism makes a motor turn. You will also put to use what you have learned as you build your own electric motor.
Station 4 – Electrical Safety: Electric power does a tremendous amount of work for us; but, because it is such a powerful force, we must be careful around it. This learning center will teach you how to play it safe around high voltage power lines.
Station 5 – Virtual Reality Challenge: In this activity, you will work together in teams to learn more about cutting-edge technologies like virtual reality (VR) that help engineers solve real-world problems. Your team is an elite group of spies that must defuse a bomb, and you can only succeed by working together.
Registration and Volunteer information was emailed to 4-H agents on May 4, 2021.