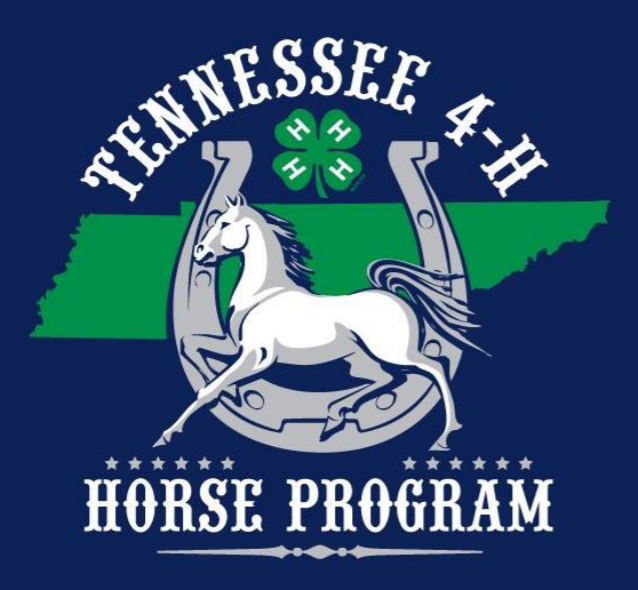 Aaron Fisher, Extension Specialist Animal Science
Youth should create a video of themselves presenting their speech or demonstration in one of the three contests (Individual Public Speaking, Individual Demonstration or Team Demonstration) using the guidelines from the Tennessee 4-H Horse Program Rulebook available at https://extension.tennessee.edu/publications/Documents/PB1760.pdf (also located at the end of this document). We encourage youth to use this opportunity to be creative during this time and take advantage of the ability to present demonstrations outside a traditional indoor setting
Due to this format, there is no need to pre-register to participate. Youth can use the next couple of months to develop and record their presentations and then submit them by 12:00 pm (Eastern) on Monday, May 24, 2021. Videos should be uploaded to YouTube and marked "Unlisted". Instructions for using YouTube are located at the end of this document. Entries for each event are to be made at the respective link below. This is where you will enter the link to your video to be judged.
Each video will be scored based on the typical rubrics that can be found in the Tennessee 4-H Horse Program Rulebook (https://extension.tennessee.edu/publications/Documents/PB1760.pdf). Submitted videos should be unedited with no splicing together of sections of presentations for the final version.
Youth in the senior division earn the right to go on to national contests where answering questions is an important part of the process. Thus to aid in preparing youth for the next level of competition, we will invite the top 5 seniors in each contest to join us for a conference call to answer questions on their video demonstration/speech with a panel of judges. We will hold the question sessions the week after May 24. Senior Division winners will be determined based on the video presentations and their ability to answer questions. The plan is to recognize all winners at the State 4-H Horse Show.
Guidelines and tips for recording your video
Reminder that no parental assistance/coaching should happen during the recording process similar to a contest setting.
Remember to speak loudly and clearly. Although not necessary, there are inexpensive microphones that can be purchased to use to improve sound quality.
Record your presentation in a quiet place where you will not be interrupted and is free of other distractions. Remind anyone assisting you with the filming to silence their cell phones. If you are outside, watch out for wind, cars, barking dogs and other noise-makers.
Record your video in a bright room or outside under shade or cloud cover. Avoid direct lights and/or bright sun.
If using a cell phone to record your video, turn it horizontal (landscape orientation).
If possible, a tripod or selfie-stick should be used to keep camera stable during filming.
The youth should be in the center of the frame, looking directly into the camera. Be sure that all props that will be used can be seen easily.
The person recording should not move around, but should remain in the same place similar to how a panel of judges would view the presentation.
Submitted videos should be unedited with no splicing together of sections of presentations for the final version.