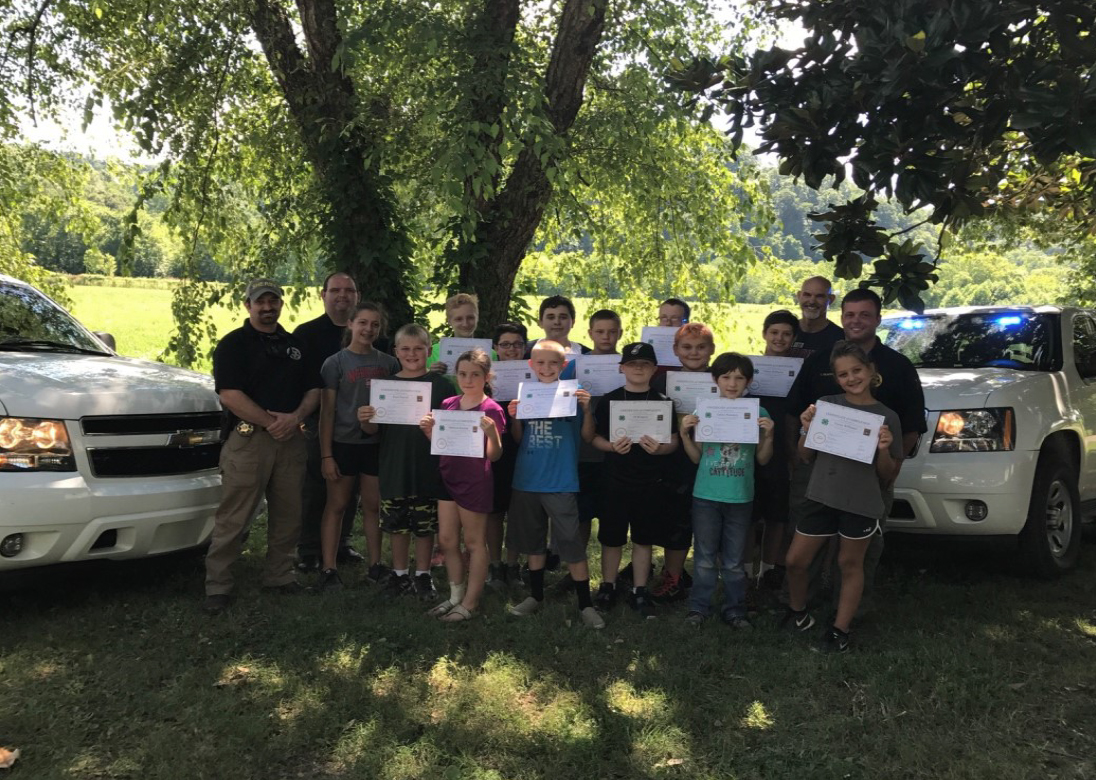 On June 26th, fifteen 4th-8th grade students began the 4 day adventure with our 4-H Forensics Fun program at the TSU Research and Demonstration Farm on River Rd. Cheatham County 4-H and the Cheatham County Sheriff's Office worked together to create this program. Sergeant Chris Gilmore and Detective Jason Harvison led the program, with the help of some of our school resource officers.
During those 4 days, students learned about our Constitution and laws, safety, fingerprinting, traffic stops, foot impressions, interviewing and interrogation and much more. On the last day, students took what they had learned previously in the week and showed off their newly learned skills while clearing a house where a crime had been committed.They also played the role of an officer in a mock traffic stop.
At the end of the program, students were presented with a Certificate of Completion. Cheatham County UT/TSU Extension presented the officers with Thank You cards signed by all the participants and a 4-H cast iron skillet for their hard work and dedication for making the week awesome.
High school age students will have the opportunity to participate in a program similar at the end of July, named Crash Course C.S.I. Crash Course C.S.I. will delve deeper into topics of science and technology related to crime scene investigation. The programs were very popular and we hope to bring both camps back next year.