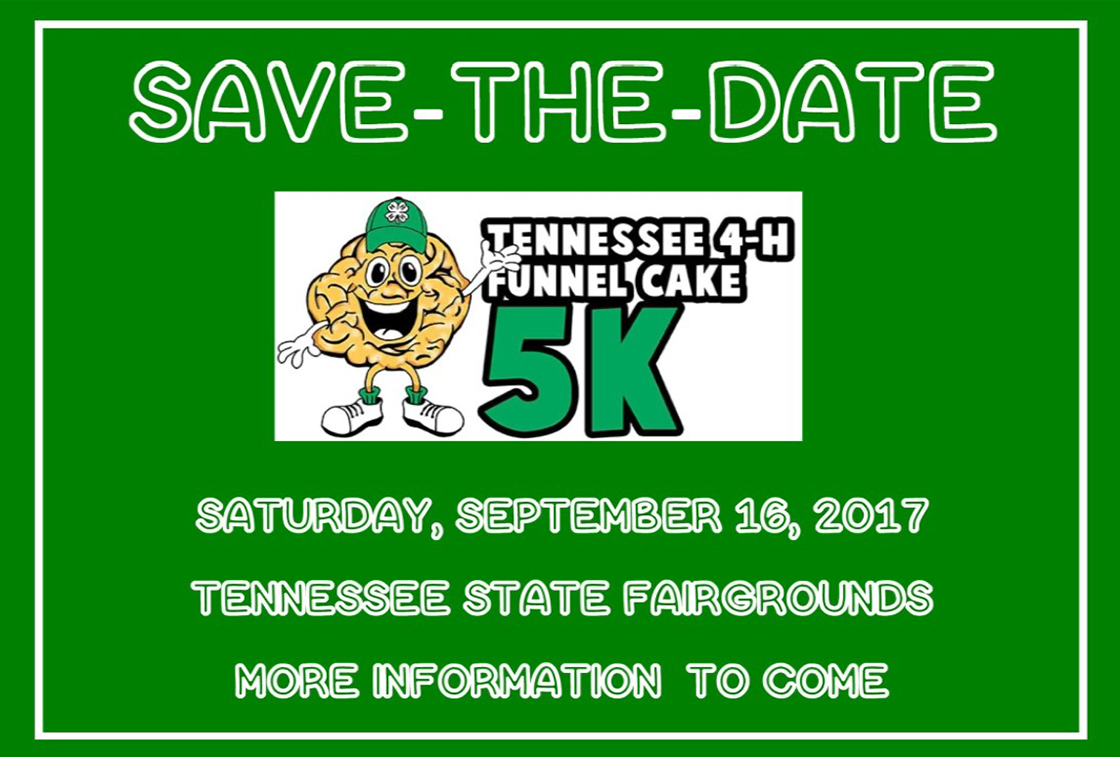 Shelby Brawner, Extension Assistant/Grant Manager
Mark your calendars for the 2017 4-H Funnel Cake 5K that will be held at the Tennessee State Fairgrounds (500 Wedgewood Ave, Nashville, TN 37203) on Saturday, September 16, 2017. The 5K will begin at 9:00 a.m. CST.
For more information or questions, contact Shelby Brawner.