On Saturday, September 14, 2019, over 100 runners/walkers and over 15 volunteers gathered at the State Fairgrounds in Nashville, TN for the Tennessee 4-H Funnel Cake 5K.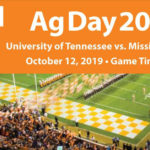 The University of Tennessee has teamed up with ag industry partners to plan a great event for students. The topic will be "professional Careers in Agriculture" where students will hear form ag professionals as they discuss their career paths as well as current trends they see in the industry.
Ryan Hensley, Executive Director, TN 4-H Foundation 4-H Day at Neyland Stadium will take place on October 12, when the vols take on the Mississippi State Bulldogs. 4-H Day will…
Beech Bend Park
Splash Lagoon
Bowling Green, Kentucky
Tennessee 4-H
Get your 2019 discounted tickets online using the promo code: AGRICULTURE
$29.99 with promo plus tax.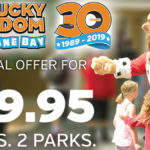 Kentucky Kingdom and Hurricane Bay
30 Years – 1989-2019
A Special Offer for TN 4H – $29.95
2 days – 2 Parks (Free Soft Drinks)
New for 2019 – Our 6th Coaster!
Kentucky Flyer
Justin Crowe, Extension Specialist Join us for a free tailgate party, sponsored by State 4-H Council and the UT/TSU Extension – Davidson County office) in Parking Lot R (south end…
Tennessee 4-H Funnel Cake 5K
Tennessee State Fairgrounds
500 Wedgewood Ave.
Nashville, TN 37203 ! 9:00 a.m.