Daniel Sarver, Extension Specialist
4-H STEM Lab, from National 4-H with support from HughesNet, are easy fun, hands-on STEM activities for youth to do anywhere! These hands-on activities are designed to instill curiosity, and critical thinking, helping youth develop the skills needed to be successful in life.
Check out the 4-H STEM Lab.
Below are some examples of activities listed on the website:
In this activity, kids will build a four- wheeled car from items found in your home. From this activity they will learn about the engineering design process and physics!
Topic: Engineering, Physics
Grades: 3 – 8
Est. Time: 45 minutes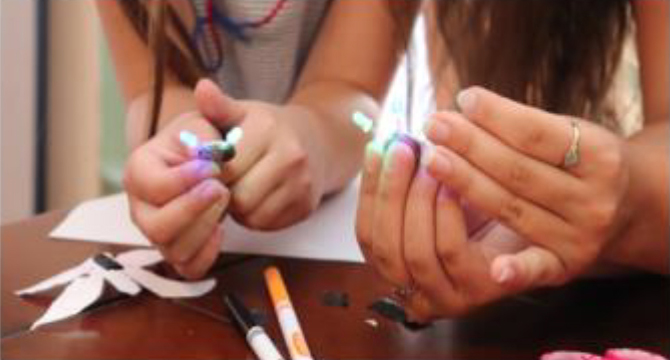 In this activity kids will make a light up Science Bug necklace. Through this they will learn about circuits and electricity as they practice lighting up LEDs.
Topic: Electricity, Biology
Grades: Pre-K – 5
Estimated Time: 20 minutes
Through this activity, kids will learn about the life cycle of a plant and discover what their plant needs to survive.
Topic: Agriscience
Grades: 3 – 5
Estimated Time: 1 hour