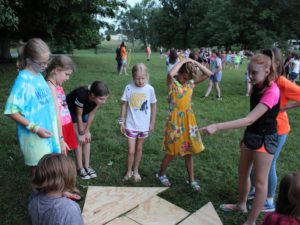 Daniel Collins, Extension Specialist
The purpose of 4-H Camp Teen Mentors is to recruit, retain, and train teens to serve as mentors for 4-H'ers at camp. 69 Tennessee counties are eligible for $300 in scholarship funding as they are in the top 5% of most vulnerable opioid counties across the US and/or have 20% or more of children living in poverty.
The scholarship opportunity is made possible through National 4-H Council and the Margaret A. Cargill Philanthropies and is part of a grant. A list and map of eligible counties can be found on the website.
Please email your ideas to Daniel Collins.