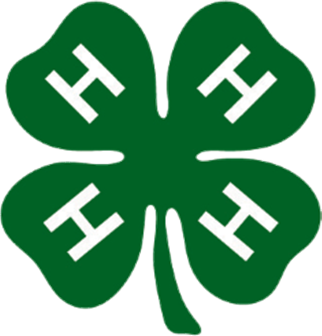 Dr. Richard Clark
Today marks my last day as Assistant Dean for 4-H. It is a day of mixed emotions. My biggest joy during my time in the state 4-H office has been watching our 4-H youth grow, especially our teens. Long-term participation is easy to recognize. These youth have grown dramatically in knowledge, poise, self-confidence, decision making, and leadership. I have watched our teens move from shy and introverted to become great spokespeople for our program and take on important leadership roles. 4-H is the best leadership and soft skill development program in the world!
This transformation of young people does not hap- pen in a vacuum. It takes a wonderful 4-H staff, dedicated volunteers, and active parents to make it all come together for our members. I want to say a big thank you to all of these individuals. You are making a difference and have made my time most enjoyable.
While I will miss being Assistant Dean, I am excited to be focusing my passion for the development of young people in a new program called Next Chapter. I will be working with the academic admissions office at UT Knoxville and other universities to develop a comprehensive 4-H program focused on college and career preparation for our 8th-12th grade members. A full curriculum will be developed to make sure these youth are ready for their next chapter of life, be it college or career. So far, 9 counties have expressed an interest in getting their teens involved. There is still time to get into the program. Just send me an email and I will get you in on our inaugural programming efforts this fall.
So as I transition and start my own Next Chapter, I reflect on a quote by Dr. Steve Maraboli, which I attached to this article. I hope every day you look for opportunities, are grateful for what you have been given, and find ways to be happy.
Thanks for all of your support!