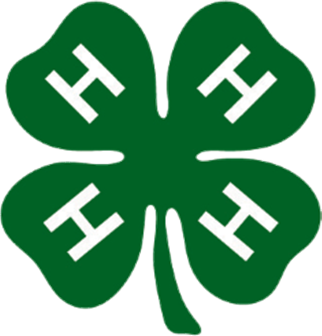 Lori Gallimore, Extension Specialist
Citizenship and Leadership e-Portfolios
Evaluations
The evaluations of Tennessee 4-H'ers who submitted e-portfolio entries in Citizenship and Leadership projects were completed on Monday, March 15. Score tabulation has now begun.
Announcement
State finalists will be announced on Wednesday, March 17 via an email to 4-H agents. A public announcement will come out in IDEAS and on the 4-H website on Monday, March 22.
Virtual Interviews
Initially, the virtual interview was set for April 1 and 2.  I did not realize that April 2 is a holiday.  The dates for the interviews were therefore changed to April 8 and 9.  Training information on how to interview, how to include your showcase in your interview and how to interview virtually (new for 2021) have all been posted to the 4-H website — https://4h.tennessee.edu/portfolios/.  
Additional details with Zoom links and specific interview times will be forthcoming to all finalists.
State Winners
State winners will be announced by Thursday, April 15.  A public announcement will come out in IDEAS and on the 4-H website on Monday, April 19.
MAIN 4-H PROJECT e-PORTFOLIOS
Judging Start Time and Deadline for Submission
Judging was slated to begin on May 2 meaning that May 1 would have been the deadline for the Main 4-H Project e-portfolios. However, these dates are on a weekend. Therefore, the dates have been changed. Judging will now begin on Tuesday, May 4. Therefore, e-portfolios for main project records will need to be submitted by 11:50 p.m. on Monday, May 3.
Training Opportunity
Each year, I collect the comments from e-portfolio judges that have been posted in the online judging system after an e-portfolio has been evaluated. I also keep all of your emails that contain your questions, comments, suggestions and recommendations. These are the typical challenges that we see in many e-portfolios that are avoidable yet cost your 4-H'er points during the evaluation process. All of that has been built into a short training. 4-H agents, program assistants and volunteers are welcome to join me for a 1.5-hour training entitled "Ensuring e-Portfolio Excellence" on Monday, April 5 beginning at 2:00 p.m. (eastern time). In this session, we will look at common mistakes that are made and I will happily answer your questions! More information – including registration and a Zoom link — is coming out next week to you via email and through the 4-H IDEAS newsletter. Mark your calendars! I hope to see you there!