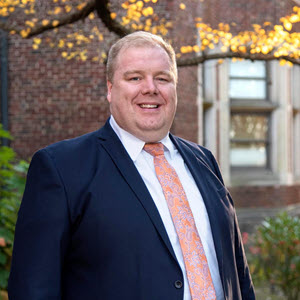 Justin Crowe, Director and State 4-H Program Leader
This past week I had the pleasure of attending two events that are connected to the 4-H swine project. The first was on Thursday night as I attended the Taste of Elegance event hosted by the Tennessee Pork Producers. Stakeholders and friends in the agriculture and pork industry came together to network, to share ideas, and to celebrate the success of young people involved in youth agriculture. While there, several items were auctioned off and those dollars will help provide opportunities for young people in the swine industry. 
The next day I enjoyed visiting with friends and 4-H members from across the state who were showing in the state 4-H/FFA hog show. I pronounce it "Hawg". These young people have worked all year and are now able to showcase that not only through the hog show itself but also through additional educational opportunities like skillathon, where they are able to test their knowledge of the swine industry. These young people are remarkable. They have cared for their animal, they have demonstrated knowledge of the pig, and they have demonstrated success in learning additional responsibility by caring for their animal and other life skills.
As I share with people all the time, the animal makes the project, but we're raising blue ribbon youth by helping them learn responsibility, leadership, dedication, and all those essential life skills. I'm so proud to be a part of agriculture—youth agriculture in particular—and so proud of the youth that showed in the 4-H hog show.