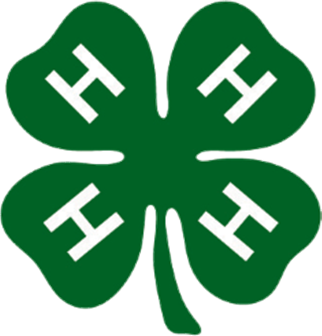 Justin Crowe, Director and State Program Leader
On Thursday, October 1, 2020, 68 Tennessee 4-H members from 34 counties were recognized with the Vol State award in an online ceremony.Vol State recipients must be active All Star members and in the 11th or 12th grade and are nominated by their 4-H agents.Those inducted are as follows:
Anderson County
Nicholas Monday
Ceylon Blanchat
Cannon County
McKenna Powell
Carter County
Michelle Boucher
Madison Wilkinson
Clay County
Grace Rich
Coffee County
Melanie McKelvey
Alex Dunavant
Harrison Raulston
Cumberland County
Sophie Helton
Decatur County
Breanna Mills
DeKalb County
Lily Martin
Dickson County
Jannan Wine
Hancock County
Katie Harrison
Skylar Ramsey
Allie Dossett
Hardin County
Alesha Dodd
Hawkins County
Austin Kirkpatrick
Andy Davis
Henderson County
Adrianne Moeller
Dawson Moore
Henry County
Hansford Scott
Amanda Graef
Hickman County
Carlin Cochran
Spencer Tomlinson
Jefferson County
David Walker
Knox County
Hannah Feehan
Gaelen Reid
Breanna Edington
Lincoln County
Maggie Dunivan
Ella Pollock
Sabrina Rascoe
Loudon County
Robby Borders
Macon County
Paige Davenport
Marshall County
Ellarose Strasser

Maury County
Ginger Morrow
Monroe County
Jeffrey Williams
Nikki Lawrence
Jessica Watson
Moore County
Wyatt Burtts
Morgan County
McKinley Lough
John Branstetter
Overton County
Logan Cantrell
Michaela Bianco
Polk County
Rose Collins
J.R. Garrett
Jacob Smith
Isaiah Brown
Brynne Browder
Robertson County
Josie McGrew
Sean Moody
Sevier County
Dan Branton
Tessa Herndon
Katelyn Hedrick
Van Buren County
Dylan Simmons
Chloe' Ragland
Gus Sullivan
Warren County
Claire Brooks
Jacob Scott
Tyson Warner
William Prater
Washington County
Hannah Collins
Cody Basinger
Weakley County
Will Rea
Williamson County
Sydney Lamb
Kelsey Moore
Isaiah Osborne
Emily Shand
This impressive event is traditionally held during State 4-H Roundup. This year, given the concerns imposed by the pandemic, a Facebook live event was held.
Congratulations to all 2020 4-H Vol State Members!