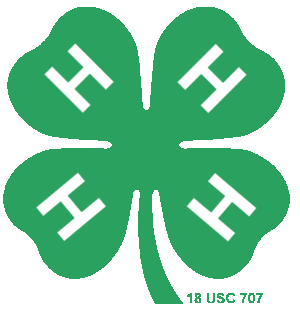 Daniel Sarver, Extension Specialist
Harold David McDaniel has been named the 2021 recipient of the Tennessee 4-H Outstanding Lifetime Volunteer Award. David signed up to volunteer for Knox County 4-H in 1970 after he returned home from the Vietnam War. His buddy was a bull rider and needed a clown. That is where his love of horses began. Later, a friend told him to volunteer for 4-H. It was a "lifetime commitment." 50 years later, his friend was right.
He specifically signed up to assist with the 4-H Horse and Pony Club. He coached horse judging teams, conducted 4-H horse shows, and raised funds for the club. As time passed, he began to volunteer in other 4-H program areas. He is a project group leader in the poultry club. In this role, he helps new chick chain members learn how to grow prize winning pullets and sell them at the 4-H Poultry show and sale. He also assists with the poultry judging competition where he collects eggs, prepares meat specimens, and teaches how to judge live birds. Everyone also knows David as the "grill master." Before COVID, there were approximately 5 events per year where he would cook and serve anywhere from 50 to 500 chicken halves that raised money for the 4-H program. He has also helped with the cat project, dog project, and most recently, the reptile project!
David mentors new volunteers to help them find their niche in the program. He is always actively recruiting new volunteers and encourages them to get involved for the "experience of a lifetime."
David is loved and respected by hundreds of 4-H members and their families. He is known for his willingness to serve in any capacity. His children are 4-H alumni and still actively volunteer with Knox County 4-H as does his wife, Jeanette. He is the longest active 4-H volunteer in Knox County serving for 50 years.