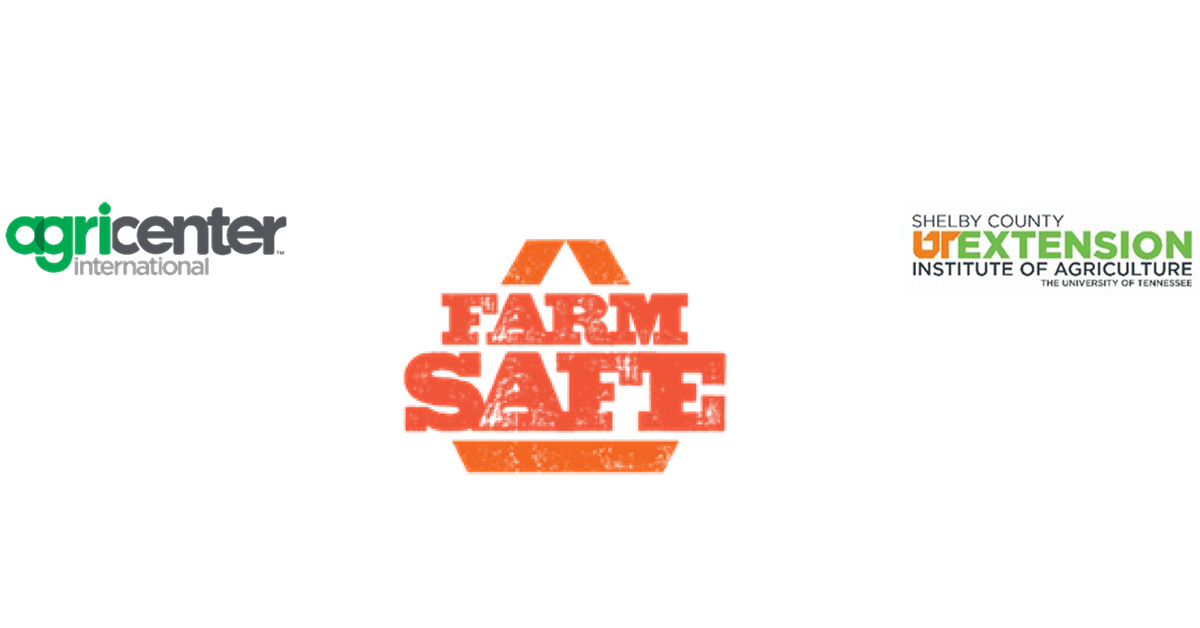 In 2018, there were 574 agricultural fatalities in the US. Those statistics make the agriculture sector one of the most dangerous occupations in the country. Agricenter International has partnered with OSHA to invest in creating a culture of safety for today and for future generations.
This is an opportunity for 4-H youth to receive a Certificate and then challenge family members to sign up for the free course. Safety on the Farm is something we all take for granted until someone gets hurt. Many of us have been touched by an accident on the farm. It affects not only the family members but co-workers, friends and the whole community. This is a great way for 4-H members to pro- mote safety at home, on the farm, and in their communities.
Farm Safe is a program dedicated to providing safety training for all farm and ranch owners, workers and families. All training is offered free of charge.
Simply go to the Farm Save Agricenter International website to register. Once you are registered. There are two ways to re- ceive training. One is the Virtual Classroom Training. The modules are instructor led and participation is encouraged. The virtual classroom training is approximately 1 hour per module with a post-test in- cluded.  Dates and times for the modules can be found after registering.  Go to the Content Library tab on your Farm Safe Dashboard and search for the course name. Then click on the Webinar to see times and dates. Groups may reserve a virtual (webinar) training session. Contact our Farm Safe Team for group registrations.
Or you may prefer the Online Training. The modules are self-paced and narrated. Modules may be completed in approximately 30 – 45 minutes with a post-test included.
The modules available are Tractor Operations Safety, Tractor Maintenance Safety, ATV/UTV Safety, and General Farm & Ranch Safety.
For more information, please contact the Farm Safe Team.