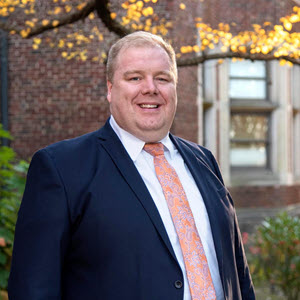 Justin Crowe, 4-H Director and State Program Leader
I attended my first 4-H Roundup in 1995. It was my first trip to UT Knoxville and my first statewide 4-H event, an event that forever changed my life. Now, twenty-six years later, I am honored to lead the 4-H program and get to be here with lots of 4-H'ers who will be coming to 4-H Roundup for the first time.
This week we will have over 275 4-H members, volunteers, and Extension agents joining us on the campus of the University of Tennessee at Martin for the 98th annual Tennessee 4-H Roundup and All Star Conference. It's an opportunity for young people to learn more about their projects and themselves, to earn scholarships, and compete in project competition in hopes of winning and receiving a trip to National 4-H Congress.
4-H Roundup is probably my favorite event, always has been…always will be. It is a real chance for us to highlight the outstanding work of our 4-H members. So whether you are on campus with us in UT Martin or not, please help us celebrate these 4-H members this week as they work hard to showcase their accomplishments at the 98th Tennessee 4-H Roundup and All Star Conference.