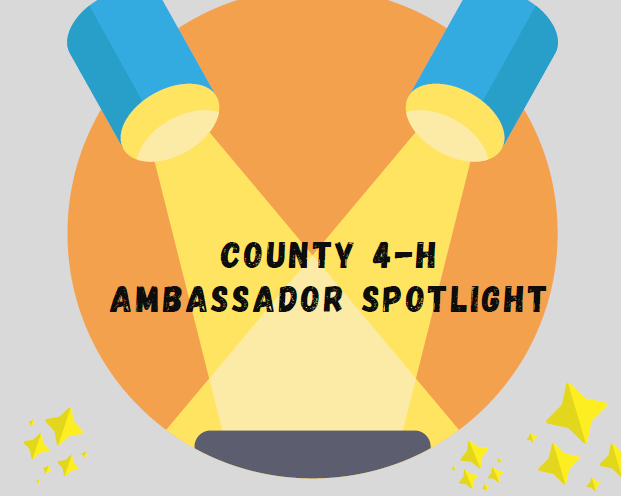 Jamie Harris, Extension Specialist
Emra Cole is a senior 4-H'er and a member of Washington County 4-H Honor Club and All Stars. She has been a member of 4-H since 4th grade starting with T.E.A.C.H. 4-H Homeschool Project Group.

Her major project areas have been Horticulture, Citizenship, Nutrition, Health & Fitness. She has served as a teen leader, Healthy Living Ambassador, and is currently a Washington County 4-H Ambassador. Besides 4-H, she volunteers for various organizations throughout the community.
Emra has participated in 4-H bread baking, Outdoor Meat Cookery, junior high and senior high Consumer Decision Making, Life Skills, Heritage Skills, Fashion & Design Camp, Textile/Art Camp, Quilt Camp, Forestry Project Group and Shooting Sports. She has also served as a room chairperson.
Outside of 4-H, Emra enjoys anime and manga and is writing and illustrating her own book. She has studied the Japanese language to prepare for her dream trip to Japan. She plans to study finance and nutrition. Her goal is to be in the financial field and also to work as a life coach. Emra says, "I am grateful for everything 4-H has taught me. I feel it has prepared me for the future in so many ways."