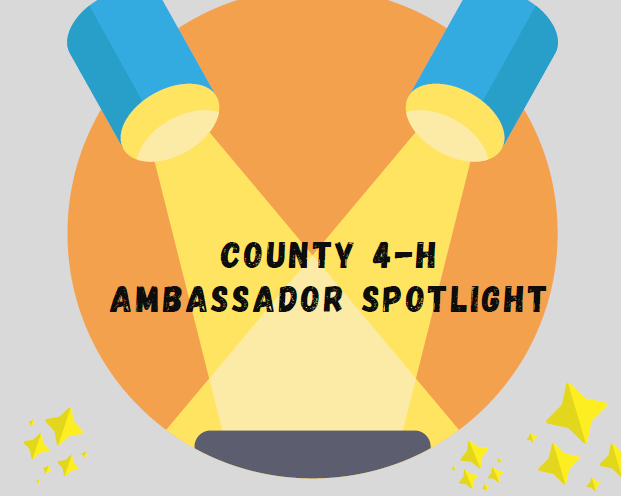 Jamie Harris, Extension Specialist
Izzy has been an active 4-H'er since her 4th grade year and has participated in numerous in-school club activities. She also has attended both Junior 4-H Camp and Junior High 4-H Camp. Izzy loves 4-H Camp so much that she hopes to serve as a teen leader in the future.
Izzy is a wonderful speaker and has competed in multiple 4-H County Public Speaking Contests. Most recently, Izzy participated in the consumer decision making contest and plans to in the future as well. Izzy loves 4-H, is always willing to lend a helping hand and is a natural leader. These qualities make Izzy a great 4-H Ambassador for McMinn County.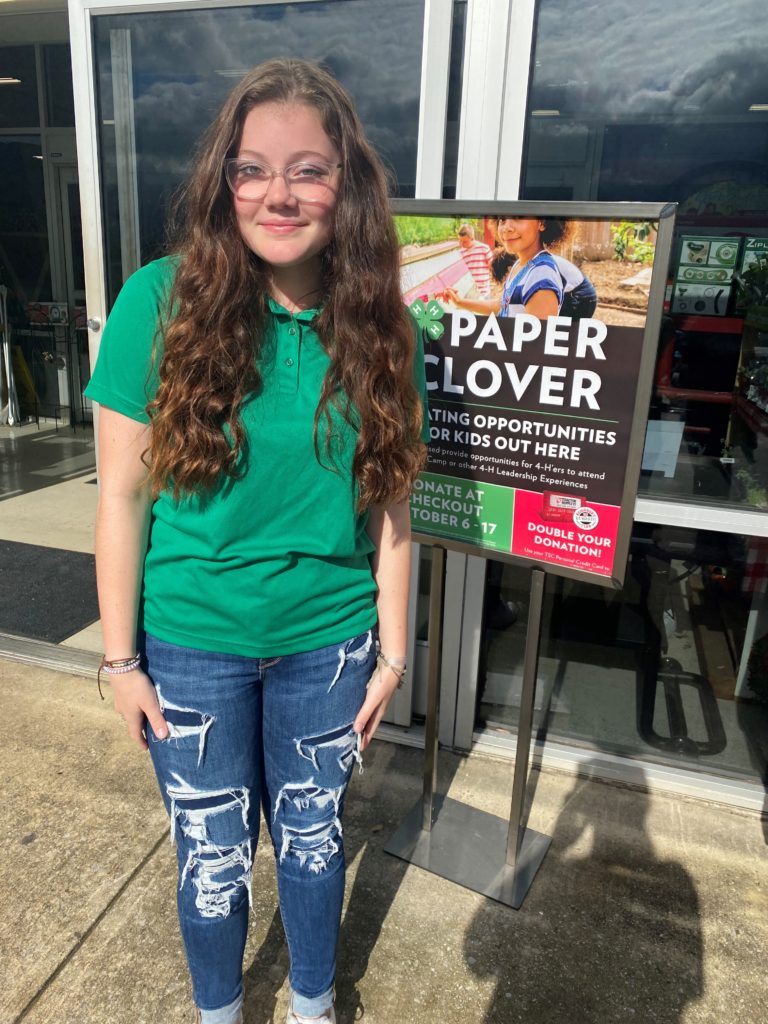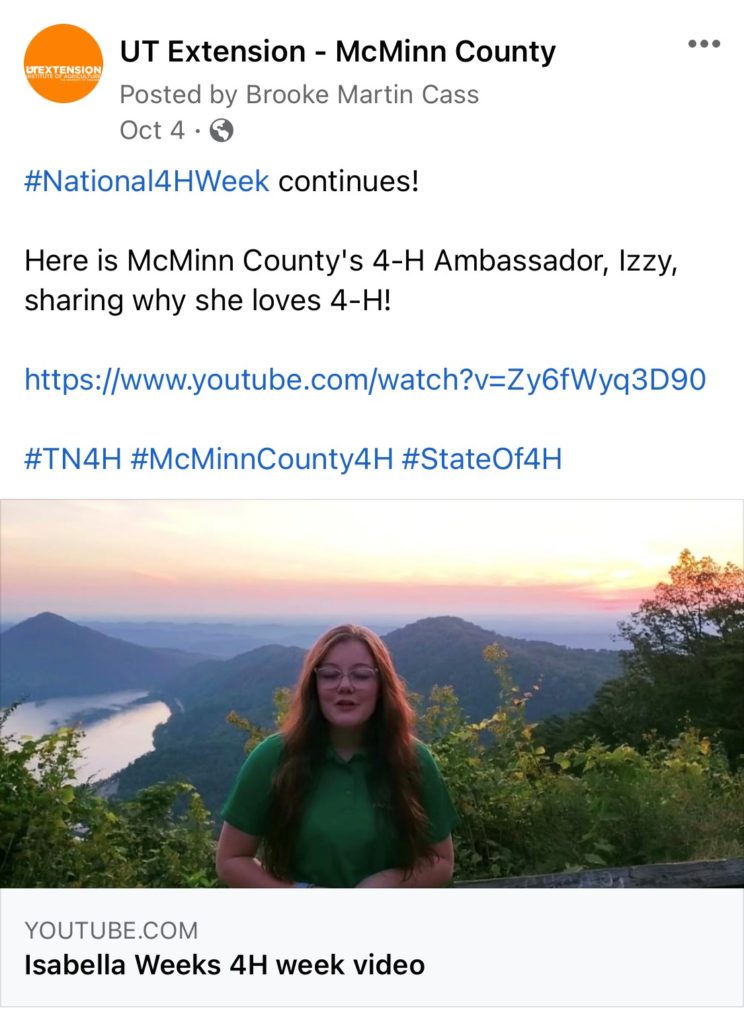 Izzy excitedly took on the role as the McMinn County 4-H Ambassador. Brooke Cass, McMinn County 4-H agent, said for National 4-H Week Izzy created a video sharing her 4-H story in hopes of inspiring others. She also volunteered at the fall TSC Paper Clover Campaign where she helped to raise funds for various 4-H leadership activities. We can't wait to see what Izzy accomplishes throughout the remainder of her 4-H career!