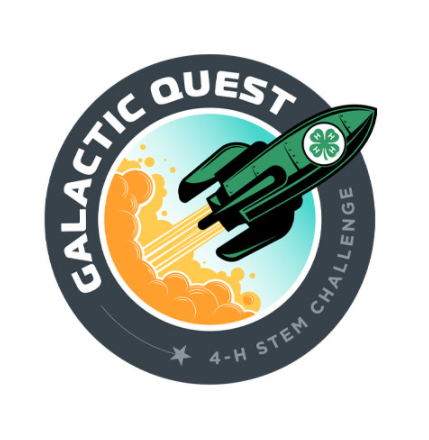 Daniel Collins, Extension Specialist
October marks 4-H STEM Challenge month, a time when we empower young people to tackle scientific and engineering problems faced by today's top STEM professionals.
This year's challenge is Galactic Quest, a journey to space with hands-on activities covering topics like cyberspace, space ethics, and space agriculture.
We invite you to join the fun by playing along during our Galactic Quest Game Show. Marcus Scribner, star of ABC's hit show Black-ish will host a virtual competition on Facebook Live to see who knows the most space trivia.
To play, simply tune into National 4-H's Facebook page on Wednesday, October 27 at 8:00 p.m. EST and share your answers in the comment sections. The first-place winner will receive $1,000, an exclusive mentorship call from a USSF Guardian, and a behind-the-scenes virtual tour of the Air Force Academy.
The online blog can be found here: The Great Comeback, Volume 21, Issue 11