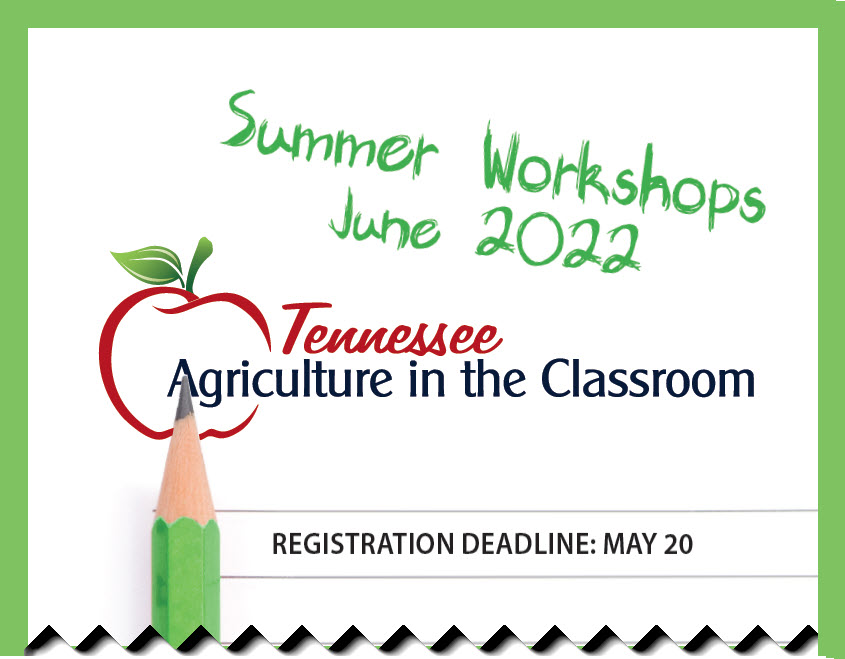 Lori Gallimore, Extension Specialist
4-H agents: Are you looking for FREE, ag-related educational resources to use in your 4-H clubs?
The Tennessee Farm Bureau Federation's Agriculture in the Classroom program is gearing up for its annual summer workshops.
These one-day workshops are conducted all across the state at NO CHARGE to participants. Participants leave with tons of free materials! In addition to the annual workshops, this year Agriculture in the Classroom has added three "Teacher Tours" that will highlight protein production, dairy production, and non-food agriculture–again, at no charge to participants. Registration ends this week!