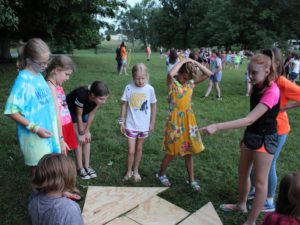 Daniel Collins, Extension Specialist
How do we financially help our kids get to camp?
The State 4-H Camping Team and the Tennessee 4-H Foundation are looking for ideas to provide opportunities for 4-H members statewide to raise funds to assist in paying their way.
If you have an idea on how to help kids and families raise money to assist with their county camp fees, we would love to hear about your idea. Our goal is to kick off a statewide campaign that would be manageable and profitable to raise camp funds year after year.
Please email your ideas to Daniel Collins.