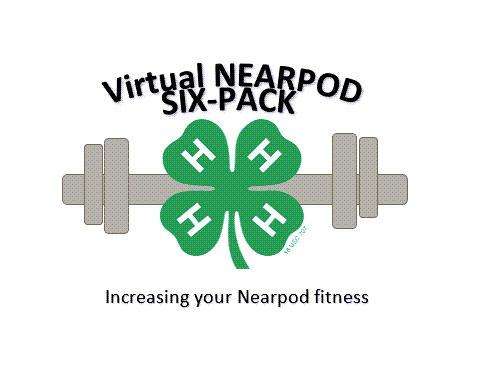 Jennifer Richards, Associate Professor and Curriculum Specialist
Nearpod Think Tank
The Virtual Six Pack on October 20 will be focused on sharing the resources that have already been developed and are housed in the School Library of Nearpod. Come and learn all about what has been done for you. Just grab it and go!
Don't forget about this week's session: Incorporating Nearpod with School Chrome Books. The session will be Wednesday, October 6, at 4 p.m. (EDT). Taunee Whittenbarger will be teaching how to make enrollment easier with Nearpod and Chromebooks. 

You will register in SUPER and select which of the six sessions you will be attending. If you are an agent or program assistant and don't have a Nearpod user account, you may request one using this survey link.