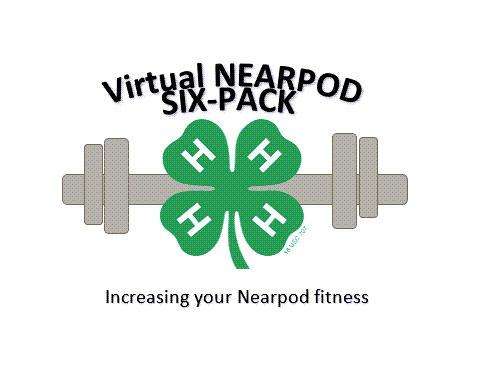 Jennifer Richards, Associate Professor and Curriculum Specialist
Lynne Middleton, Interim State 4-H Curriculum Specialist
Nearpod Think Tank
Don't forget about this week's session. The session will be Wednesday, October 13, at 4 p.m. (EDT).  Brigitte Passman will share how to make presentations more interactive and how Nearpod can be used in a variety of settings. 
Join us October 27 at 4:00pm Eastern time to learn how Nearpod has changed an agent's life and their programming. This six-pack Nearpod Fitness will share agent's success stories in using Nearpod and we hope it will inspire other agents or program assistants to utilize Nearpod.
You will register in SUPER and select which of the six sessions you will be attending. If you are an agent or program assistant and don't have a Nearpod user account, you may request one using this survey link.