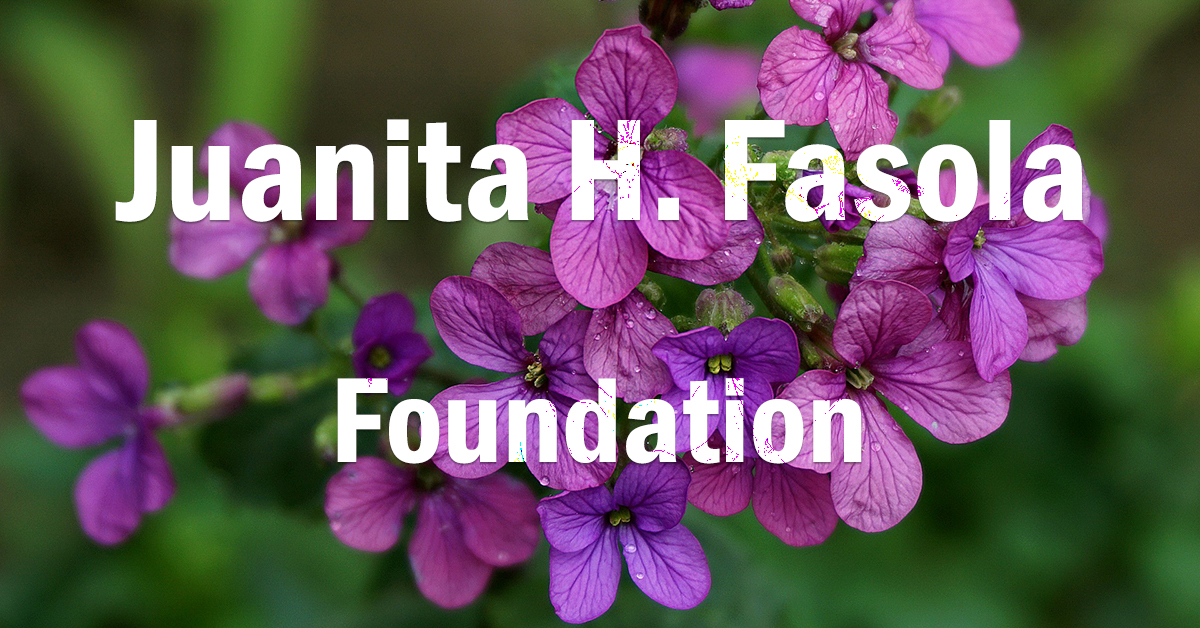 Ryan Hensley, Executive Director, TN 4-H Foundation
The following were recently awarded over $37,000 in grant funding from the Fasola Foundation:
Cocke County FCS, Jessica Gardner
Hancock County FCS, Lendsey Russell
Humphries County 4-H, Audrey Fulton
Lake County 4-H, Maggie Goodman
Lawrence County FCS, Stacy Clark
Montgomery County FCS, Kimberly Minter-Verge
Perry County 4-H, Hope Simons

Roane County, Lisa McMahan
Scott County 4-H, Amelia Sturgill
Scott County 4-H, Jenifer Cross
Unicoi County FCS, Tracy Chandler
Unicoi County, Melissa Shelton
White County 4-H, RoseAnn Dodson
Wilson County 4-H, Leah Piper
The Juanita H. Fasola Foundation offers funding for educational programs that target youth and young adults in basic life skills and home economics. The Fasola Foundation funds projects focusing on consumer education and nutrition; cookery; clothing; sewing; textiles; parental education and childcare; hygiene; health care management; household economics and management; household equipment; house cleaning; and housing. The Foundation is also interested in funding projects, which offer educational training and opportunities for the learning disabled, including but not limited to dyslexia, attention deficit disorder, speech auditory disorders, and/or educational rehabilitation.
Ms. Fasola, a former Extension worker, was a strong supporter of the Tennessee 4-H program.