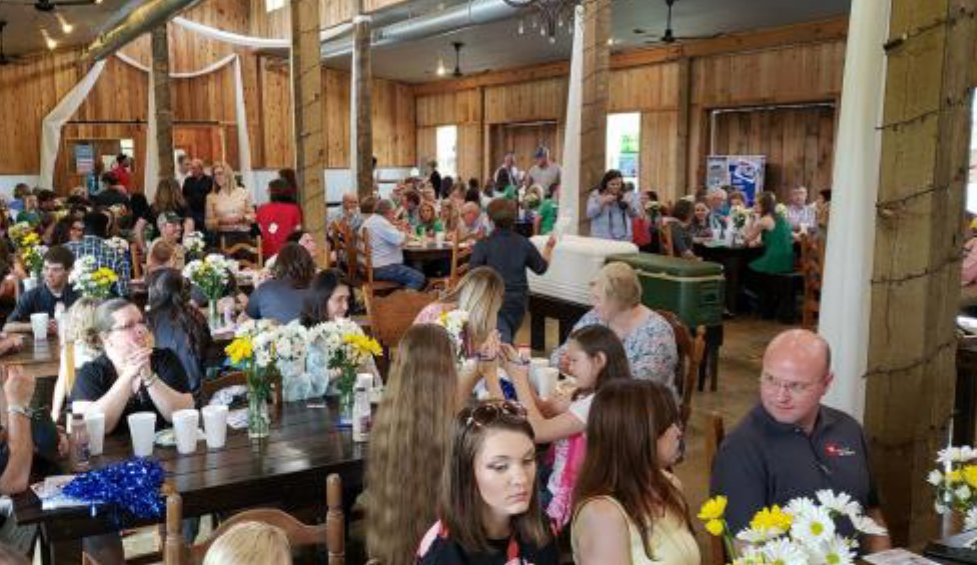 Justin Crowe, Extension Specialist and Jeff Mitchell, Extension Assistant
The June Dairy Month kick off luncheon was held on Wednesday, May 30 at Battle Mountain Farms near Nashville. Participating in the June Dairy Month kickoff luncheon, where 4-Hers were involved in the Dairy Quiz Bowl contest (13 teams) as well as 2017 June Dairy Month contest winners, 2018 post- er contest winners and 2018 June Dairy Month chairpersons. Several speakers including three 4-H project winners and and a special guest speaker, Geroge Wilson, retired TN Titans player.
Congratulations to the state winning teams. They are as follows:
Junior High:
Williamson County
Coach: Wendi Lamb
Team:
Hannah Osborne
Sam Lamb
Presley Noland
Will Poynor
Senior High:
Marshall County
Coach: Julie Giles
Team:
Jayme Ozburn
Ellarose Strasser
Jacob Gillespie
Jacob Johns
The following state winners were also announced at the June Dairy Month Luncheon.
Featured speakers – state 4-H project winners
Ashley Bell – Dairy Project
Abigail Ferguson – Nutrition, Health, and Fitness
Kathryn Fellhoelter – Nutrition, Health, and Fitness
Tennessee Poster Contest Winners:
First Place $550 – Caitlin Dunn, Hamilton Co.
Second Place $300 – Aiden Crider, Dickson Co.
Third Place $200 – Raegan Davis, Montgomery Co.
2017 Chairperson Winners:
Media Award of $250 , Evan England, Marion Co.
Best Use of Theme Award $250 – Paige Daven- port, Macon Co.
Three Overall State Awards: $500 Prize Awarded To:
Paige Davenport, Macon Co.
Lilly Cowan, Lincoln Co.
Annie Hunt, Sumner Co.