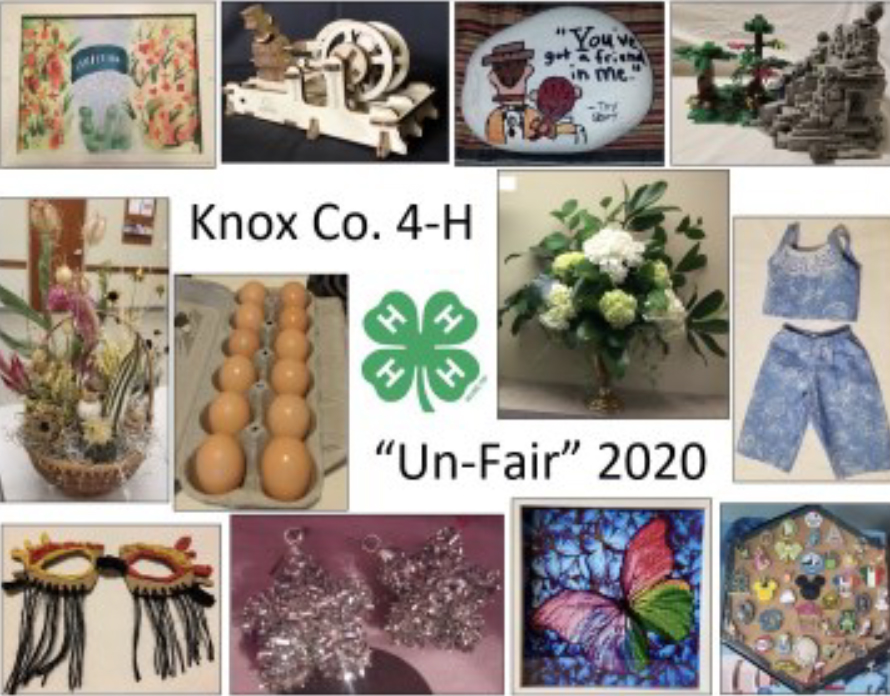 Sharon Ann Davis and Sarah Harrison-Brown
The highlight of many Knox County 4-H members' year culminates at the Tennessee Valley Fair held each year the week after Labor Day in September. Many of them spend all year working on crafts, collections, sewing projects and more. Just like many fairs in the country, Tennessee Valley Fair was cancelled due to safety concerns over COVID- 19.
As many 4-H programs across the state have done, we decided to make the exhibits portion of the fair virtual. Fol- lowing the lead of the naming of the Academic Un-Conference, we decided to name our fair, the Knox County 4-H "Un-Fair" to add a little humor into all the changes our 4-H'ers are facing this year. We decided we would accept items that could be judged reasonably well with photographs that included craft, home improvement, sewing, hobbies, and eggs. The other items we usually include in our fair like baking, garden products, and canning were left out since we felt a photograph would not suffice for proper judging.
We sent out the rules and information and waited not knowing what kind of reception our virtual fair would receive. To our delight, the entries in the form of photo- graphs came in abundance! We posted the photographs by category on our county's 4-H Facebook page, sent instructions to our judges and awaited their results that we then posted on our Facebook page.
We used the modified Danish system so each item could have received a blue, red, or white ribbon based on a standard of quality. The judges were asked to choose a best of show from each category. We will mail ribbons to all those who entered.
It was fun to see all the creativity coming from our members and for them to have the opportunity to show off their handiwork. To see the entries, like our Facebook page at UT Knox County 4-H. While we hope to be back at the fairgrounds in 2021, we are happy with the results of the "Un-Fair" in 2020.
Additional resources for 4-H Agents about this event are posted on the new Agent 2 Agent teams channel.