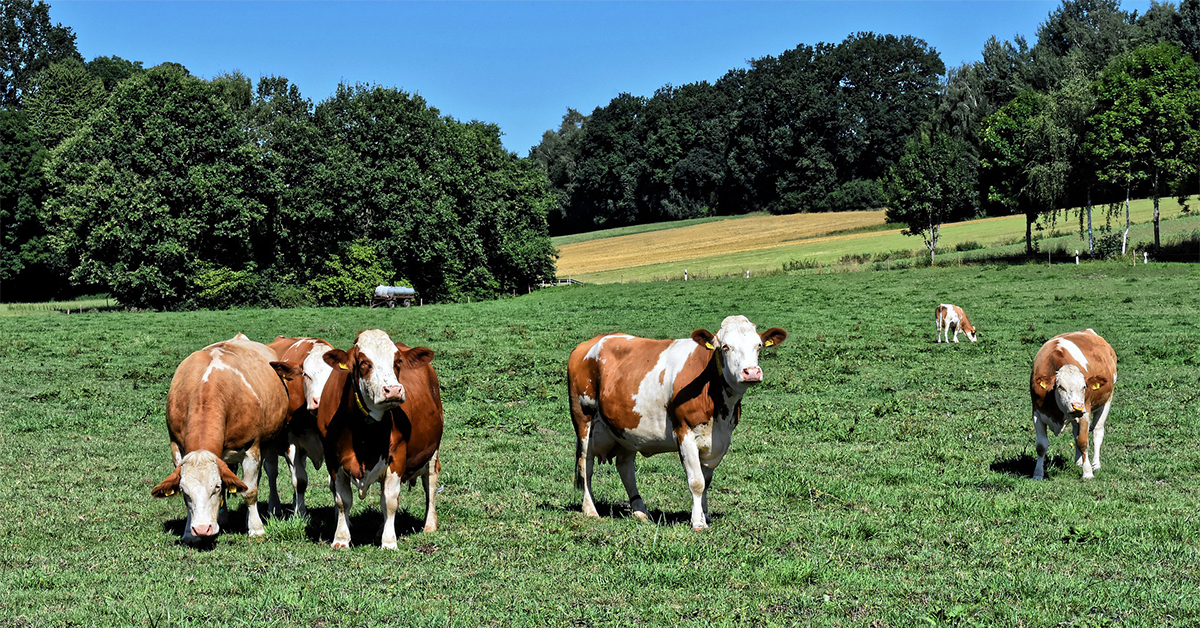 Claudia Baney, Extension Specialist
The 2016 Knoxville Spring Junior Cattle Exposition was the 82nd consecutive year for this event. This year, 77 4-H and FFA members from 22 Tennessee counties exhibited 136 head of cattle at the Tennessee Valley Fairgrounds on April 21-22. These 4-H and FFA members competed in the exhibition of cattle, as well as competitions in showmanship, premier exhibitor and skillathon. The judge this year was Mike Meyer from Cynthiana,
Kentucky. Results are as follows.
Senior Showmanship
First place: Samantha Roberts, McMinn County
Second place: Sadie Conley, Hamblen County
Junior High Showmanship
First place: Kendra Cornelius, McMinn County
Second place: Eli Mundy, Claiborne County
Junior Showmanship
First place: Kylie Cornelius, McMinn County
Second place: Walker Housley, Rhea County
Market Steer Show
Division I Champion: Chance Bow, Cumberland County
Division I Reserve Champion: Lexi Stout, Cumberland County
Division II Champion: Chelsey Harvey, Claiborne County
Division II Reserve Champion: Bryce Collins, Anderson County
Division III Champion: Samantha Roberts, McMinn County
Division III Reserve Champion: Austin Akens, Monroe County
Division IV Champion: Ashley Emery, Meigs County
Division IV Reserve Champion: Gage Latham, McMinn County
Grand Champion: Chelsey Harvey, Claiborne County
Reserve Champion: Samantha Roberts, McMinn County
County Group of Three Steers:
First place: McMinn County
Second place: Claiborne County
Third place: Cumberland County
Commercial Heifer Show
Champion: Jenna Holder, Blount County
Reserve Champion: Kylie Cornelius, McMinn County
Champion Farm Bred: Clay Owen, Lincoln County
Reserve Champion Farm Bred: Kendra Sellers, Knox County
Registered Heifer Show
Angus Champion: Samantha Roberts, McMinn County
Angus Reserve Champion: Cammie Lindsey, Sevier County
Angus Champion Bred-by-Exhibitor: Katie Whitted, Meigs County
Angus Reserve Champion Bred-by-Exhibitor: Kendra Sellers, Knox County
Gelbvieh Champion: Will Waters, Blount County
Gelbvieh Reserve Champion: Brett Asbury, Claiborne County
Hereford Champion: Sadie Conley, Hamblen County
Hereford Reserve Champion: Sorrell Martin, Lincoln County
Hereford Champion Bred-by-Exhibitor: Sadie Conley, Hamblen County
Hereford Reserve Champion Bred-by-Exhibitor: Sorrell Martin, Lincoln County
Shorthorn Champion: Samantha Roberts, McMinn County
Shorthorn Reserve Champion: Eli Mundy, Claiborne County
Shorthorn Champion Bred-by-Exhibitor: Jana Owen, Lincoln County
Shorthorn Reserve Champion Bred-by-Exhibitor: Emily Johnson, Loudon County
Simmental Champion: Samantha Roberts, McMinn County
Simmental Reserve Champion: Walker Housley, Rhea County
All Other Breeds Champion: Ashely Emery, Meigs County
All Other Breeds Reserve Champion: Jacob Young, Grainger County
All Other Breeds Champion Bred-by-Exhibitor: Kody Anderson, Bledsoe County
County Group of Heifers
First Place : McMinn County B
Second Place: Hamblen County
Third Place: McMinn County C
Outstanding County Exhibit: Claiborne County
Crosby Murray Award: McMinn County
9th – 12th Grade Skillathon
Jana Owen, Lincoln County, 97 points
Kendall Martin, Lincoln County, 97 points
Sorrell Martin, Lincoln County, 86 points
Heath Quick, Shelby County, 83 points
Emily Johnson, Loudon County, 81 points
7th and 8th Grade Skillathon
Blake Walker, Bledsoe County, 90 points
Kendra Sellers, Knox County, 89 points
Grayce Bow, Cumberland County, 89 points
Sarah Lott, Cumberland County, 88 points
Brett Asbury, Claiborne County, 88 points
4th – 6th Grade Skillathon
Walker Housley, Rhea County, 100 points
Caroline Garrell, Marshall County, 89 points
Kyra White, Macon County, 84 points
Ryan Dunivan, Lincoln County, 83 points
Gage Latham, McMinn County, 80 points
Premier Exhibitor 9th – 12th Grades
Kendall Martin, Lincoln County
Jana Owen, Lincoln County
Samantha Roberts, McMinn County
Emily Johnson, Loudon County
Sadie Conley, Hamblen County
7th – 8th Grades
Kendra Cornelius, McMinn County
Grayce Bow, Cumberland County
Brett Asbury, Claiborne County
Blake Walker, Bledsoe County
Sarah Lott, Claiborne County
4th – 6th Grades
Walker Housley, Rhea County
Caroline Garrell, Marshall County
Kyra White, Macon County
Gage Latham, McMinn County
Breyer Bow, Cumberland County
Winners of the Premier Exhibitor contest were awarded $500 sponsored by Farm Cred- it Mid-America and the Knoxville Livestock Auction Center
Thank you to all our exhibitors, parents, Extension staff, agriculture teachers and volunteers who made the show such a success!   A special thank you to all the show sponsors: Full results can be found online at:
Knoxville Chamber Agribusiness Committee Tennessee Valley Fairgrounds
The City of Knoxville
Farm Credit Mid America
Knoxville Livestock Auction Center
Food City
Tennessee Farmers Co-op
Jack Murray Family
Crossings Animal Hospital East Tennessee Angus Association
East Tennessee Polled Hereford Assoc.
M and W Farm
Kinsley Gardens
Bayer Animal Health
Aberlea Farm
Knox Farmers Co-op
Valley Farmers Co-op
Knoxville Seed and Greenhouse Supply
Bo Brown Company
East Tennessee Livestock Center