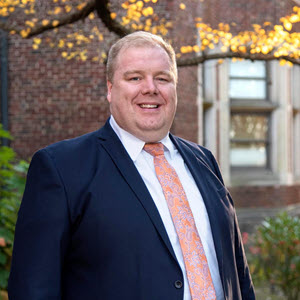 Justin Crowe, Director and State 4-H Program Leader
Each and every day, our 4-H agents, program assistants, and volunteers are providing amazing programs for our 4-H members in all 95 counties across our great state. These programs range from clothing and textiles to performing arts, and everything in between.
By scrolling through Facebook for just a couple of minutes, I stumbled upon three counties doing some outstanding programs, such as Marion County where 4-H members are engaged in service at a local fall festival (I love the theme, by the way), Union County where 4-H members are learning sewing skills which will benefit them forever, and in Dyer County, 4-H members competed in a pumpkin decorating contest where they were able to be expressive and be recognized for their creativity.
Great things are happening in Tennessee 4-H. If you don't believe me, just visit any county Extension office and see the awesome programs and offerings that are making a difference in our 4-H members' lives.