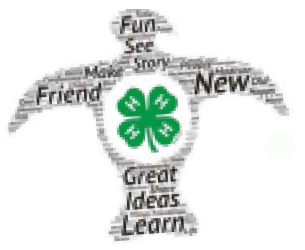 Attention 4-H Volunteers!! September 24-26, 2020
Daniel Sarver, Extension Specialist
This conference would be excellent for 4-H Volunteers, as well as Extension professionals wishing to learn more about 4-H Volunteerism.
4-H Volunteers are lighting the way for youth, communities, and the 4-H program. This is an invitation to celebrate the excitement, engage together, and make our best better in an exciting three days of learning.
Three registration options are offered to meet your needs, interests, and schedules. Each registration option includes a variety of interactive workshops, prerecorded sessions, networking options, and conference materials. All options provide access to recordings through November 30th and have Conference Starter Kits mailed to your home. For more information on each option visit our conference webpage.
The conference planning committee is excited to have you be a part of the first virtual 4-H Volunteer Conference and to continue to offer great content, great interaction, and great times as we light the way together.