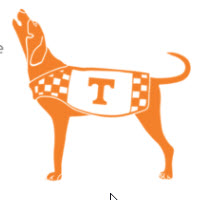 Shelby Brawner, Extension Specialist
Need guidance on where to start with your plans after high school? Unsure what your next chapter is?
On May 18, we will host a 1.5 hour virtual summit 2:00–3:30 p.m. EDT for YOU to join. This opportunity will include brief information about the Next Chapter program and an opportunity for you to engage with faculty, staff and students from the various colleges at UT. The purpose of this event is for 8–11th grade 4-H'ers to get a taste of their options after high school and get them thinking what they can do to prepare for the path they choose. Also, you will be able to earn "badges" throughout the Summit for your participation and be entered into a drawing to win a pair of Apple AirPods.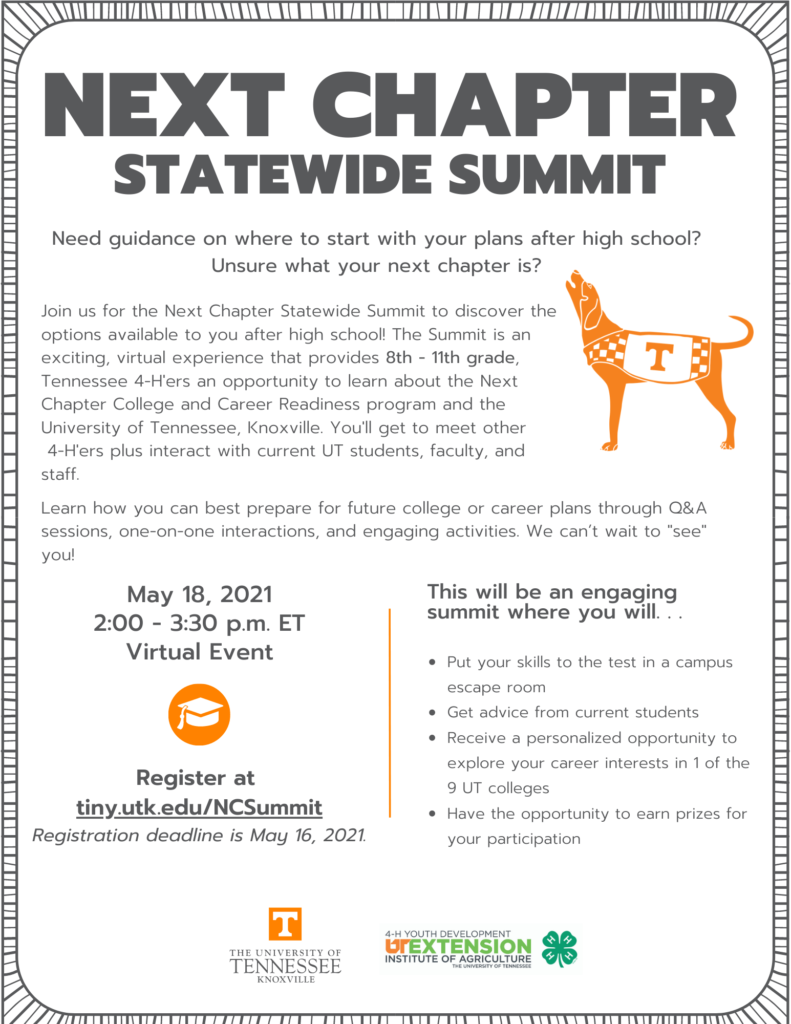 Also, on May 18 from 6–7 p.m. (EDT) via Zoom, we will host a College Admission and Financial Aid panel. While 4-H'ers are welcome to join, the session is ideal for parents, families, and agents to have the opportunity to engage with staff from the Admissions Office to have their questions answered about the college admissions and financial aid process. Please share this info with your parents/guardians!
Contact Shelby Brawner for more information.