Dwight Loveday, Interim Assistant Dean & Department Head
I had the opportunity to spend most of the week with 4-H professionals from all over the country at the 2018 National Association of Extension 4-H Agents (NAE4-HA) Conference in Columbus, OH. 955 passionate 4-H professionals learned, shared and networked about 4-H programs. The many professional development opportunities demonstrated the conference theme of Imagine – In- spire – Innovate.
Tennessee Association of Extension 4-H Workers (TAE4-HW) is our state affiliation to NAE4-HA. The membership drive will be in a few weeks. I encourage you to join your professional association and be- come active in TAE4-HW. Great opportunity to receive program education and network with fellow 4- H agents at the annual TAE4-HW conference (May 1-3, 2019) in Nashville.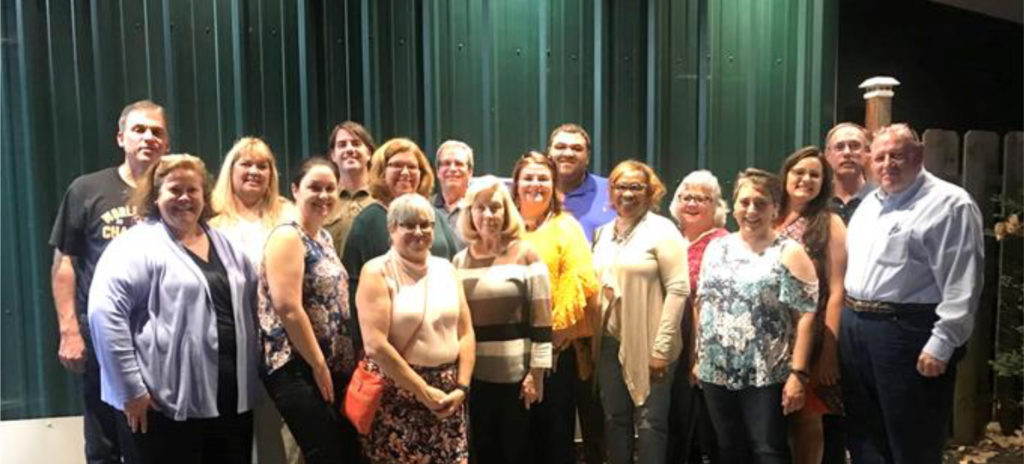 Tennessee 4-H professionals attending the 2018 conference are pictured in front of City Barbecue at our "State Night Out" meal event. Dinner even had a Tennessee 4-H flavor. We enjoyed dinner at City Barbecue which is owned by Bonnie and Rick Malir. Bonnie (Coley) is a former Tennessee 4-Her from Macon County and an UT alum. We had dinner at the original restaurant which had red barn wood from the barn at Coley Hereford Farm in Lafayette, TN. We appreciate Bonnie coming by to greet our Tennessee delegation.